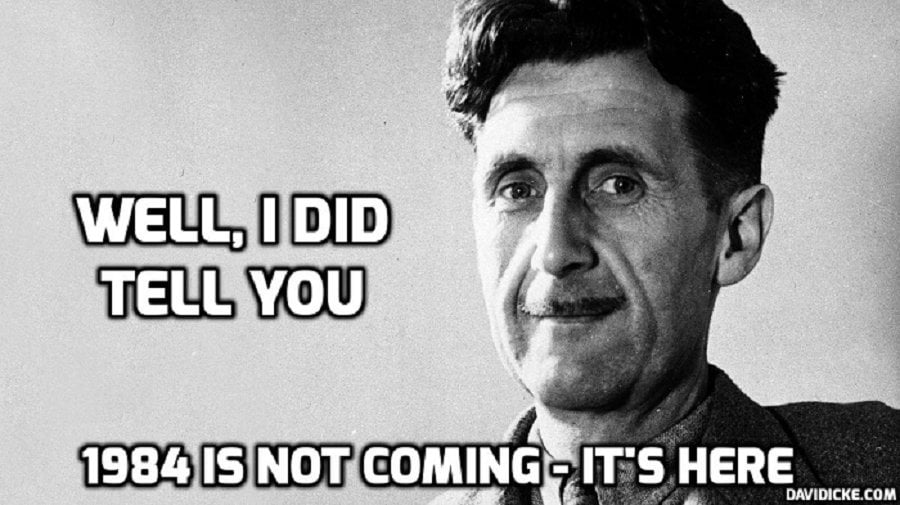 As one of the greatest works in Britain's literary canon, Nineteen Eighty-Four sounds a chilling warning about the dangers of censorship.
Now staff at the University of Northampton have issued a trigger warning for George Orwell's novel on the grounds that it contains 'explicit material' which some students may find 'offensive and upsetting'.
The advice, revealed following a Freedom of Information request by The Mail on Sunday, has infuriated critics, who say it runs contrary to the themes in the book.
Published in 1949, Orwell's dystopian story – set in a totalitarian state which persecutes individual thinking – gave the world phrases such as 'Big Brother', 'Newspeak' and 'thought police'.
Read more: Wokery beyond parody as lunatic university slaps a TRIGGER warning on George Orwell's 1984 for 'explicit material' which some students may find 'offensive and upsetting' – 'protecting' people from Orwellian exposure by imposing Orwellian censorship. These people are teaching the young – TRAGIC