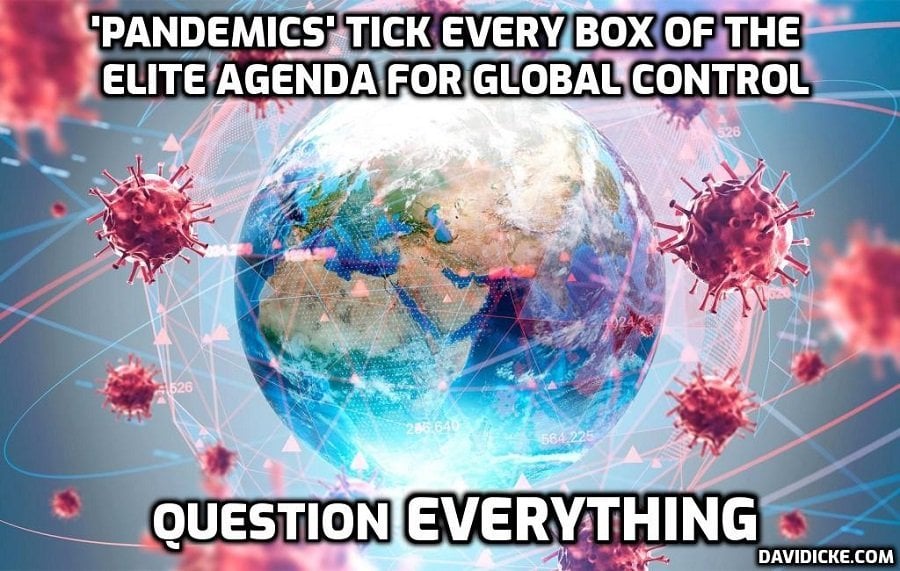 The words "epidemic intelligence program" and "false pandemic" have an odd connection to each other. In this article, we take a look at the events in the past that led us to to our gloomy present that could theoretically turn out to be a complete hoax.
Analysis
The Centers for Disease Control and Prevention's (CDC) "epidemic intelligence" program was changed months before COVID-19 to provide legislative protection for hidden public health "drills and exercises," implying yet another indication of a largely fabricated COVID pandemic. The very same legislation, passed in June 2019, also authorized the application of "genome editing" and "related technologies" "as a part of preparedness and response activities to advance national health security."
Numerous prior articles suggested that COVID-19 was a national and multinational hoax, farce, stratagem, operational drill, national security exercise, or something similar carried out by the US government and other governments. This article gives more substantial evidence to back up that allegation. Whereas the enormous quantity of relevant information supplied in prior articles cannot be presented here, a quick overview of some of those articles, with updated citations, is required as support for the new material covered in this article.
The FBI and the Department of Justice were directed to be pioneers in "linking public health with law enforcement" and to "facilitate implementation and coordination of FBI programs to further the GHSA [Global Health Security Agenda], as well as provide technical expertise to measure and evaluate progress in countries the United States has made a commitment to assist" by the Obama-Biden government's executive order in 2016, just a few days before Democrats lost the White House to the Trump administration.
Connecting public health and law enforcement
The very same Obama-Biden executive order also was cited as being one of the major documents in the 2019 "United States Government Global Health Security Strategy," which "guides the Federal Government in protecting the United States and its partners abroad from infectious disease threats by working with other nations, international organizations, and nongovernmental stakeholders." (Page 5)
This crucial evidence reveals that perhaps the Obama-Biden administration's executive order, which directed the FBI to integrate public health and law enforcement, was still being used as a key US government public health guidance merely a few months before the COVID-19 pandemic was announced.
Exempt from Ban on false information
The Obama-Biden government's executive order mandating the FBI to link public health and law enforcement, enable implementation as well as coordination of FBI programs to continue to pursue the Global Health Security Agenda, and collaborate with the International Criminal Police Organization (which includes countries such as China, Russia, Saudi Arabia, Iran, Turkey, and others) on the effective execution of the Global Health Security Agenda is substantial for a number of purposes.
Read More – How The Epidemic Intelligence Program Created A False Pandemic Narrative