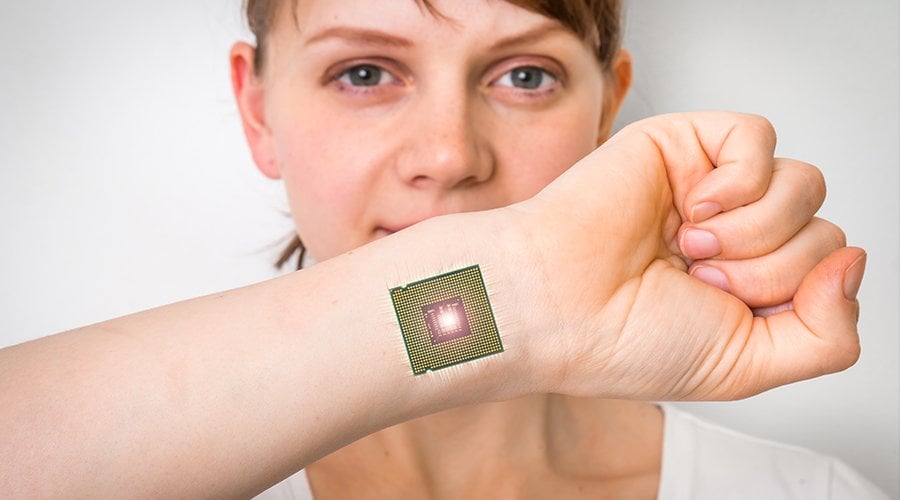 Last week, the world glimpsed a future in which vaccine passports are implanted under the skin. A viral video from South China Morning Post profiled a Swedish start-up hub, Epicenter, that injects its employees with microchips.
"Right now it is very convenient to have a COVID passport always accessible on your implant," its chief disruption officer, Hannes Sjöblad, told the interviewer. Oddly enough, he repeatedly spoke of chipping "arms" when we clearly see a woman opening doors with her hand.
Two years earlier, Sjöblad told ITV, "I want us humans to open up and improve our sensory universe, our cognitive functions. … I want to merge humans with technology and I think it will be awesome."
Naturally, some Christians see the Mark of the Beast. In a sane world, the idea of having your hand chipped to access public goods or private property—to receive a mark in order to "buy, sell, or trade"—should alarm anyone, regardless of religious persuasion. The same goes for using an implanted brain-computer interface to access the digital realm, as Elon Musk plans to do with Neuralink.
Yet for a growing fringe, this invasive tech isn't just desirable. It's already normal. Presently, some 5,000 Swedes use implanted radio frequency identification (RFID) chips to open doors, pay cashless, present medical records, access concert venues, and ride public transportation. According to Ars Technica, as of 2018 an estimated 50,000-100,000 people worldwide have microchip implants, primarily in their hands.
Read More: Swedes Adopt Implanted Chips As Vaccine Passports