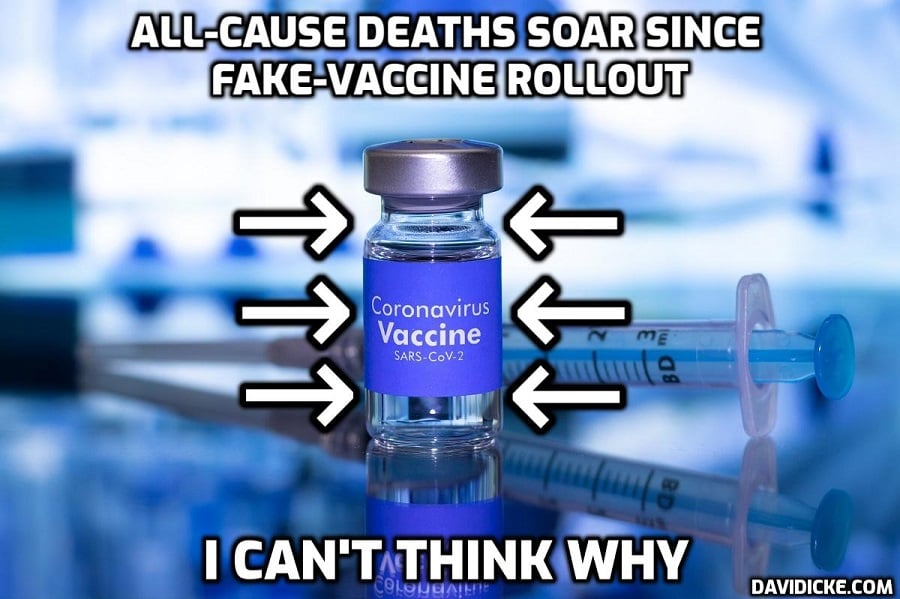 > The COVID shots reprogram your immune system to respond in a dysfunctional manner. Aside from increasing vulnerability to infections, this can also result in autoimmune diseases and cancer
> A paper published in early May 2021 reported the Pfizer/BioNTech COVID jab "reprograms both adaptive and innate immune responses," causing immune depletion
> Antigens in vaccines have been shown to induce defects in the immune system that can raise the risk of autoimmune diseases
> Leaky or nonsterilizing vaccines can also trigger the evolution of more hazardous viruses, and the COVID jabs are among the leakiest "vaccines" ever created
> According to health authorities, the vaccine-evading Omicron variant necessitates a third COVID injection, but this recommendation will only perpetuate mutation.
A number of medical experts, scientists and published studies now warn that the COVID shots reprogram your immune system to respond in a dysfunctional manner. Aside from increasing vulnerability to infections, this can also result in autoimmune diseases and cancer.
Pfizer Shot Reprograms Both Arms of Your Immune System
A paper1 posted May 6, 2021, on the preprint server medRxiv reported that the Pfizer/BioNTech COVID jab "reprograms both adaptive and innate immune responses," causing immune depletion.
While they confirmed the jab "induced effective humoral and cellular immunity against several SARS-CoV-2 variants," the shot "also modulated the production of inflammatory cytokines by innate immune cells upon stimulation with both specific (SARS-CoV-2) and nonspecific (viral, fungal and bacterial) stimuli."
In other words, we're looking at a horrible tradeoff. You may get some protection against SARS-CoV-2 and its variants, but you're weakening your overall immune function, which opens the door wide to all sorts of other health problems, from bacterial, fungal and viral infections to cancer and autoimmunity.
After the injection, innate immune cells had a markedly decreased response to toll-like receptors 4, 7 and 8 (TLR4, TLR7, TLR8) ligands, while cytokine responses induced by fungi were stronger. According to the authors, defects in TLR7 have previously been linked to an increased susceptibility to COVID-19 in young males.
Read more: Endless Boosters Threaten To Destroy Normal Immune Function