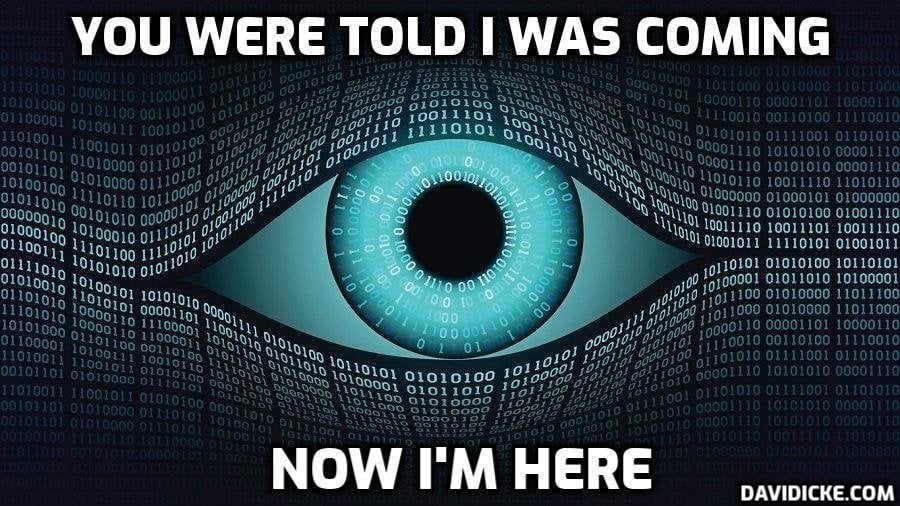 The biosecurity surveillance state is continuing its relentless march to record our whereabouts and every bit of data about our lives. This forthcoming "all seeing eye" will soon require your biometric data in the form of facial recognition, iris-scans, and/or fingerprints in order to travel on airplanes and other means of transportation. The COVID-19 "pandemic" was used as the guise to rush the technology through while people have been rightly focusing on grave matters such as lockdowns, vaccine mandates, societal breakdowns, and economic collapse.
To alleviate the burden of verifying COVID testing and/or vaccination requirements and combat the perfect storm of lockdowns, worker shortages, and flight cancellations, airlines are turning to biometrics as a way to automate processes and provide "better" customer service. This chain of events "caused by COVID" is facilitating the rapid changeover to a surveillance system that will eventually lead to a full-fledged digital ID (beginning with vaccine passports) tracking everything you do and everywhere you go.
To say there is not enough attention being paid to this issue is a huge understatement. Once these technologies are firmly entrenched they will be nearly impossible to root out. However, as is common custom the global oligarchs are revealing their technocratic, totalitarian plans through one of their primary propaganda outlets, the New York Times.
Read more: Biometric Surveillance Coming Soon to an Airport Near You. Your Face Will Be Your Boarding Pass!