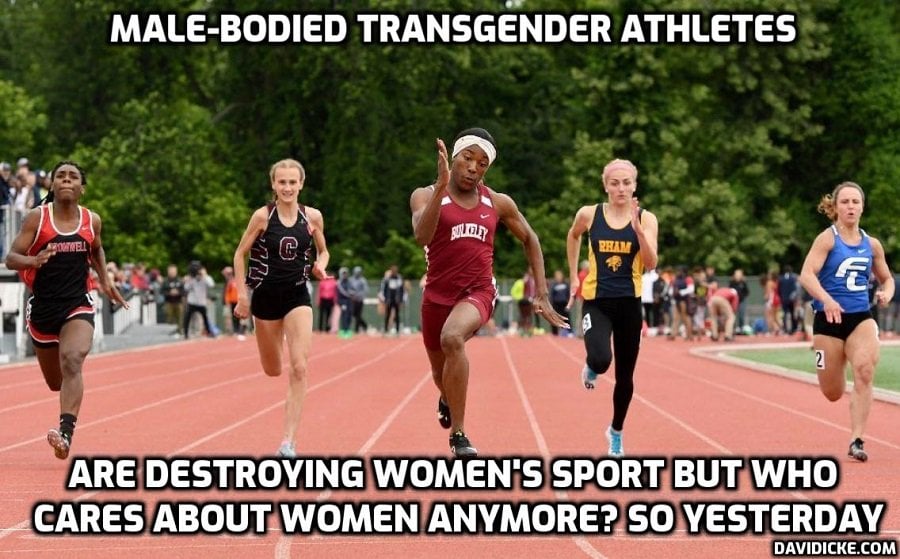 A trans swimmer and senior at the University of Pennsylvania, who previously spent three years competing as a man, smashed two US records while competing at a weekend contest, sparking fresh claims of unfairness.
On Sunday, Lia Thomas, 22, put in an astounding performance at the Zippy Invitational Event in Akron, Ohio, that saw her finish the 1,650 yard freestyle 38 seconds ahead of her teammate  Anna Sofia Kalandaze.
Thomas's winning time was 15:59:71, with her UPenn teammate Anna Kalandaze coming second with a time of 16:37:44.
Thomas's win was a record for the Zippy Meet, and the pool where the event took place. But she also managed to smash two US women's swimming records during earlier races at the same event.
On Friday night, Thomas managed to win the 500-yard freestyle in 4:34.06. The result set a new record, Akron pool record, Penn school record and the Ivy League record.
On Saturday she won the 200 free with a pool, meet and program record time of 1:41.93, some 7 seconds clear of second place.
Then, on Sunday, Thomas won the 1,650 freestyle in a record time of 15:59.71. She stormed home to win the race by 38 seconds with Kalandadze paddling her way to the finish with a time of 16:37.44.
The winning result also meets The National Collegiate Athletic Association (NCAA) standard required to qualify which means Thomas will be automatically entered to compete in the national championship meet in Atlanta next March.
Thomas also took part in a 200 freestyle relay, 400 medley relay coming fourth  and 50-yard freestyle sprint in which she came sixth.
Read more: Fury as transgender UPenn swimmer who used to compete as a man smashes TWO US women's records and finishes one race 38 seconds ahead of her nearest rival