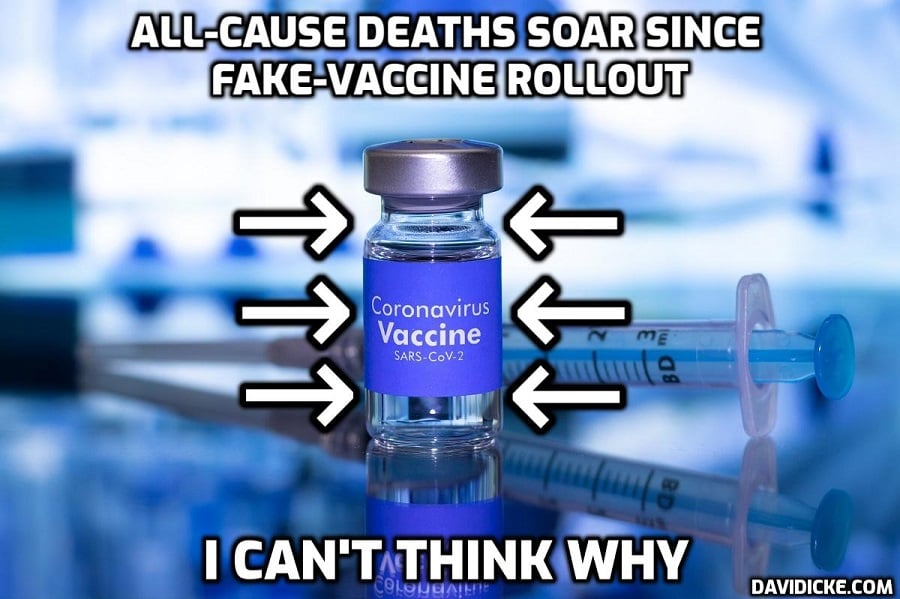 Figures available from Public Health Scotland show that excess deaths in Scotland have been on the rise since the middle of May 2021, despite a huge decline in Covid-19 deaths, with the under 65's seeing up to a 40% increase in the number of deaths against the five-year-average.
But further statistics go some way to explaining the increase in deaths among younger adults, because data on cardiovascular related health issues shows that some weeks since May 2021, have seen up to a 118% increase in the number of cardiovascular cases among 15-44-year-olds, and up to a 72% increase in the number of cardiovascular cases among 45-64-year-olds.
With it now being common knowledge that the Covid-19 vaccines can cause unusual blood clots associated with low levels of platelets, as well as heart problems in the form of myocarditis and pericarditis; particularly among younger adults, teens and children – is it safe to assume that the experimental injections are to blame for the extraordinary rise in excess deaths and cardiovascular related health issues among younger adults?
Read more: Official Public Health Data showing a 40% increase in Excess Deaths of the Under 65's suggests 'Covid' fake vaccines are to blame as Heart Disorders among 15-44-year-olds have soared up to 118% higher than the Five-Year-Average