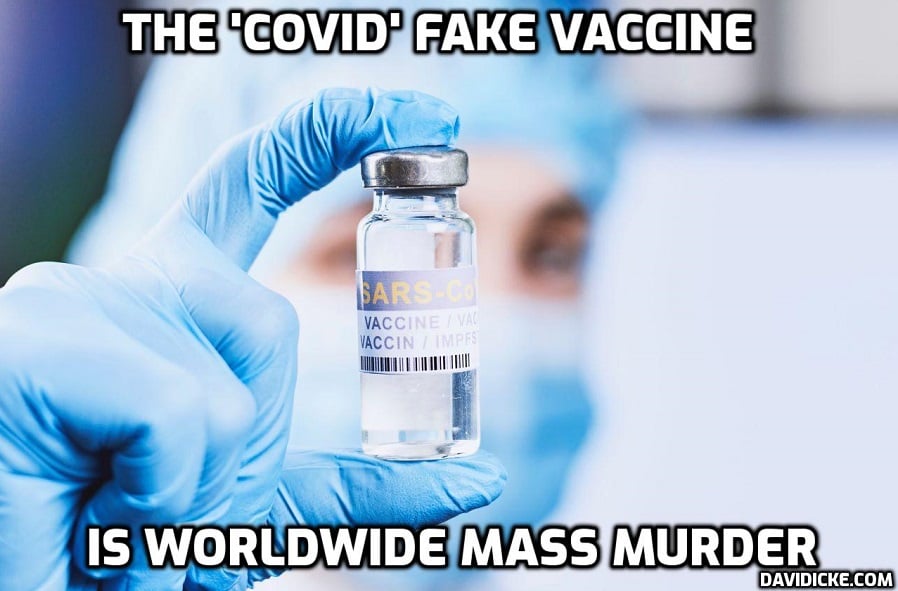 Data available from the UK Health Security Agency suggests things are about to take a turn for the worse for those who have succumbed to the lies and propaganda about how taking an experimental injection is the worlds only route back to normality, by foolishly rolling up their sleeves and being vaccinated against an alleged disease that had just a 0.2% fatality rate prior to the world-wide roll-out of experimental gene therapies.
To put it bluntly, the "fully vaccinated" are on the precipice of disaster.
The sinisterly named UK Health Security Agency (UKHSA) recently replaced Public Health England (PHE), with the UK's ex-Health Secretary Matt Hancock announcing in August 2020 that the governments intention was to –
"Create a new body, bringing together the at-scale operational response capability of NHS Test and Trace, the joint biosecurity centre's intelligence and analytical capability and the public health science and health protection expertise of Public Health England into an organisation focused wholly on protecting people from external threats to this country's health."
Thankfully, the new UKHSA has continued the work of Public Health England in highlighting the number of recorded Covid-19 cases, hospitalisations, and deaths by vaccination status on a regular basis.
Regular readers of The Exposé will know that since at least June 2021, the fully vaccinated have accounted for the majority of Covid-19 deaths. We first highlighted on June 26th that whilst Brits had been distracted by Matt Hancock's affair, Public Health England had released a report revealing 62% of alleged Covid-19 deaths were people who had been vaccinated.
But whilst the number of Covid-19 deaths have increased significantly alongside the percentage attributed to the fully vaccinated since June, other things have decreased significantly, unfortunately though that is the effectiveness of the Covid-19 vaccines.
Read more: Official Government data proves the Fully Fake Vaccinated are on the road to disaster and suggests the fake vaccines are causing Acquired Immunodeficiency Syndrome