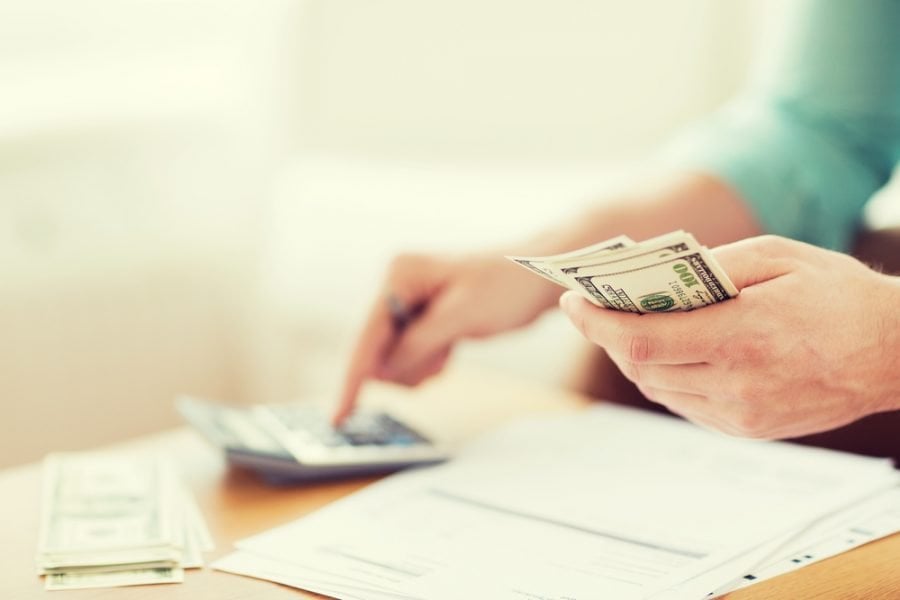 Many of us understand that it's great to have a supply of savings, but there's no way to create one! Not everyone likes to save. For some people the process of saving causes discomfort. What to do? How can you start saving with pleasure and without spending too much time? 
Money should work as we do. Even small amounts should not lie under the pillow but should bring income to the owner. What options are available?
Savings account
It is a mixture of a current account and a deposit. At any time you can come to the bank and withdraw the desired amount. Interest will accrue on that, but it is not great. It is very convenient if you open a savings account at the same bank where you have a current account (for example, a payroll account). You can transfer money from one account to another.
You can transfer 10-15% of your salary and other financial income to a separate account, or even more, depending on your income and necessary expenses. You should do this as soon as funds are deposited into your account. That way you avoid internal negotiations along the lines of "What if I don't save anything this month?" It should become a habit.
Bank deposit with irreducible deposit balance
Why is it attractive? A higher interest rate compared to savings accounts. But you should take into consideration that the conditions for storing money are more strict. 
Commission for transferring to other accounts,

Compulsory visits to the bank for withdrawal operations,

Risk of loss of interest in case of early withdrawal.
Store in metals
You can have gold, silver, platinum, or palladium. To keep your savings in metals you have a few options :
Buy a bullion
From ancient times to this day, gold has been among the eternal treasures.
You can get a bullion or buy British gold coins in USA and be sure that they won't lose safety and independence.
The most important advantage of precious metals in the form of cash assets is their attractiveness in terms of safety and independence. The value of such an asset does not depend on the fulfillment of payment obligations (financial solvency, bankruptcy) of any bank or corporation or even the collapse of the entire financial system. Precious metals are indestructible and cannot be reproduced from any other components. You can even stop worrying about it got stolen or lost because you can place them in precious metals storage provided by Pacific Precious Metals.
Metal account
These are so-called impersonal metal accounts. You don't have to buy bullion. Purchase grams of precious metal at any time and for any term. The account will reflect its equivalent value. You can follow the quotes and sell the metal when the price reaches the desired level.
Use Real Estate
One of the oldest and most traditional ways to save money is to invest it in apartments. 
Look for properties with a minimum price and a decent repair. It is worth looking at remote areas where there are large universities, usually, there is a better combination of purchase and rental price. This is a long-term investment, the money for the purchase pays off in 10-20 years.
You can also try the option of saving a down payment and buying an apartment on a mortgage so that the monthly payment could be paid off the rent. Here the risks are higher, it is better to have a financial cushion in case of problems with tenants.
Saving tips
At the end of the article, I want to give you 5 rules for effective savings :
Savings should have a clear and understandable goal – what are we saving for?

Save a certain part of your income – 10% of your income should be used for important financial purposes.

Maintain financial discipline – savings should be regular.

Time is money. The sooner you start saving, the sooner you'll reach your goal.

Protect your savings from inflation by putting them at least in a deposit or buy metals!
And the main thing – Don't be shy about saving and saving money. One of the main obstacles to saving is the idea that it's embarrassing, even though it shouldn't be. Trying to avoid overspending is logical and rational, what's wrong with that?