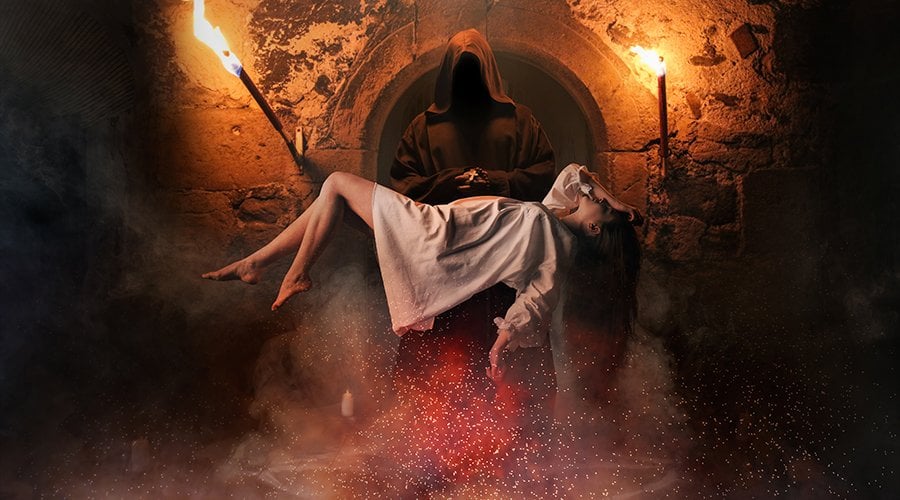 The "Astroworld" concert, where 8 people died and over 300 other concert-goers were injured during rapper Travis Scott's performance, was like a  satanic ritual, attendees of the concert claim.
Scott watched his fans fall to the ground as paramedics tried to resuscitate them during his performance on Friday.  But the show did not stop.
Oh my god what is wrong with him fr pic.twitter.com/RlPLRs75P8

— ANJ (@sweetassanj) November 6, 2021
Instead, it came to a crescendo with displays of dark imagery as Travis played for another 30 minutes.
Read More: "It Was Demonic" – AstroWorld Concert-Goers Claim Show That Killed 8 People Was Like a Satanic Ritual