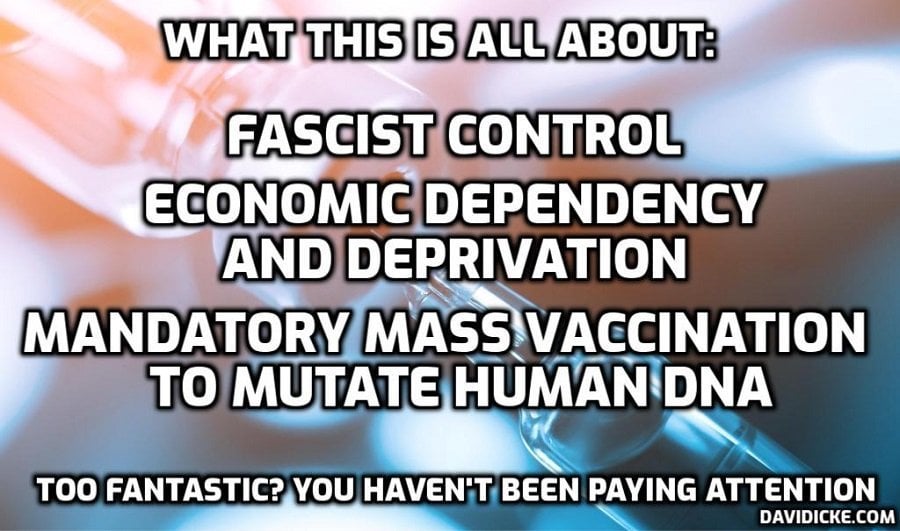 Few people saw the real driving force behind Agenda 21 and the Biodiversity Convention in 1992. This article is necessarily long and detailed. Some may find it difficult to follow. However, the research is explosive and gives a new and poignant explanation of how and why the world was thrown upside down with a pandemic narrative orchestrated by Big Pharma and the biotechnology industries.
In the interest of space, I have purposefully left out other important areas that tie into this story. One is the Transhuman dream of creating Humanity 2.0 via genetic engineering. Another is how it ties into the World Economic Forum's Great Reset, which contains a rich narrative on Transhumanism and resetting the human race. Lastly, what is the full meaning of "Living in harmony with nature." These will be explored in future articles.
My sincere hope is that other investigative journalists and researchers will pick up the trail and blow the lid off the greatest story never (yet) told on planet earth. ⁃ TN Editor
STORY AT-A-GLANCE
> The major concern at the 1992 Convention on Biodiversity was "protecting the pharmaceutical and emerging biotechnology industries."
> The United Nations defined Biodiversity as "genetic resources", which meant that genetic material was to be owned, exploited, and controlled through genetic engineering performed by the Biotech industry.
> The Post-2020 Global Biodiversity Framework calls for digital genetic sequencing of all species, including humans, to be stored as a global common asset and made available for licensing by the biotechnology industry.
> It intends to "bring about a transformation in society's relationship with biodiversity and to ensure that, by 2050, the shared vision of living in harmony with nature is fulfilled."
Introduction
In 1992, the original UN Convention on Biological Diversity was conducted in parallel with the Agenda 21 Conference under the name of the UN Conference on Economic Development (UNCED). Both were held in Rio de Janiero, Brazil, and were sponsored by the United Nations Environmental Programme (UNEP), United Nations Educational, Scientific and Cultural Organization (UNESCO) and the International Union for the Conservation of Nature (IUCN).
Agenda 21 was called "the agenda for the 21st century" and was centered around Sustainable Development, a resource-based economic system closely resembling historic Technocracy.[1]
According to the International Institute for Sustainable Development:
 Sustainable development has been defined in many ways, but the most frequently quoted definition is from Our Common Future, also known as the Brundtland Report:
"Sustainable development is development that meets the needs of the present without compromising the ability of future generations to meet their own needs."[2](emphasis added)
Read More – Global Blueprint Exposed: The Takeover Of All Genetic Material On Earth