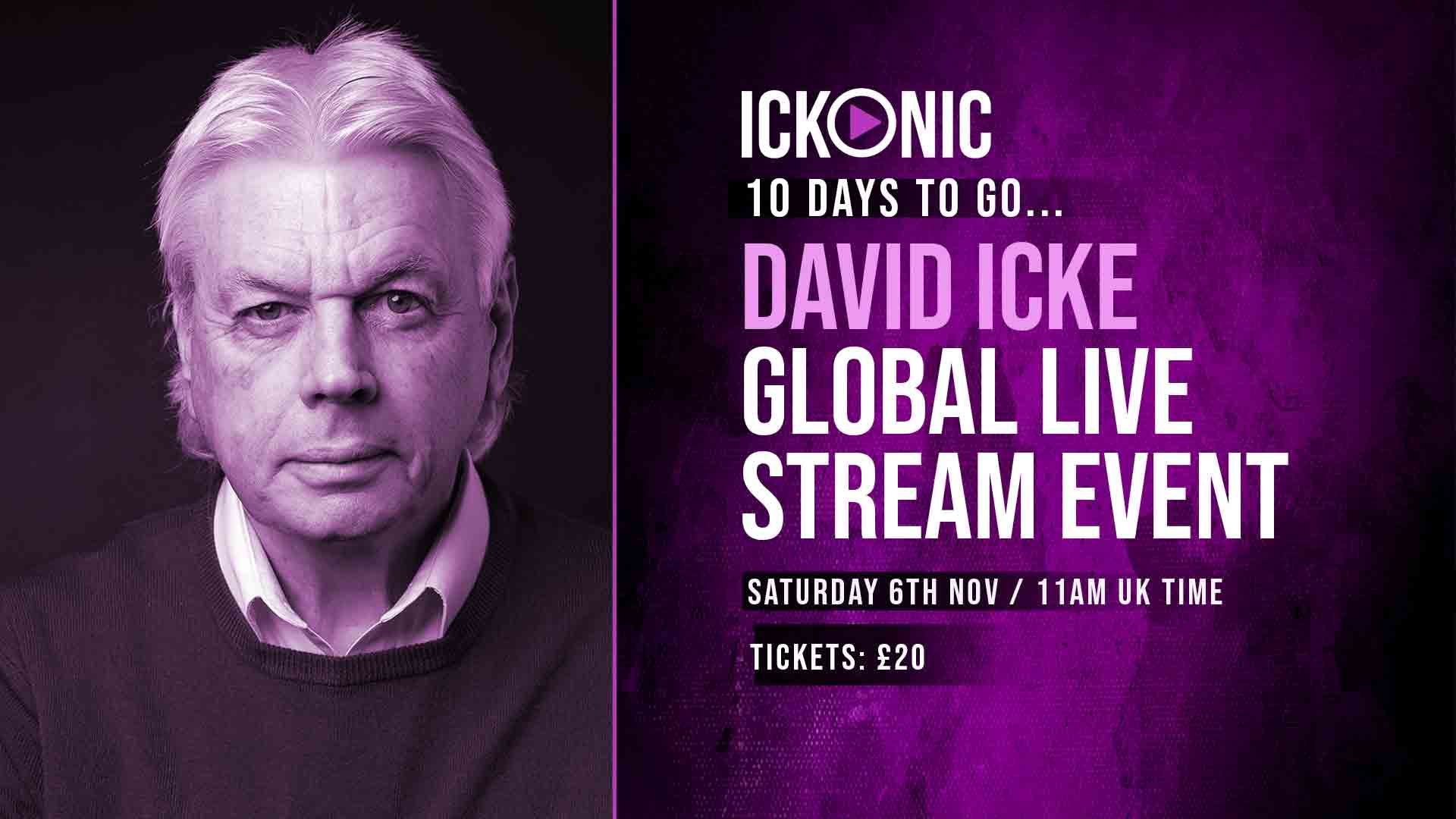 Those who can see the global agenda unfolding before us are asking where do we go from here? David's only live event this year will examine:
*How we got to this situation
*How to stand firm during the challenging times ahead
*The roadmap to freedom
The six hour livestream takes place on November 6th at 11am exclusively on Ickonic.com.
This event is a must for everyone who recognises the sinister agenda at play.
Tickets are £20 and includes live access to David's 6 hour presentation and 14 days access to all Ickonic films and series.
(Starting November 6th 2021)
The event is free to Ickonic subscribers. (Excluding members on a 7 day free trial)
BOOK YOUR TICKET NOW AT ICKONIC.COM/DAVIDICKELIVE