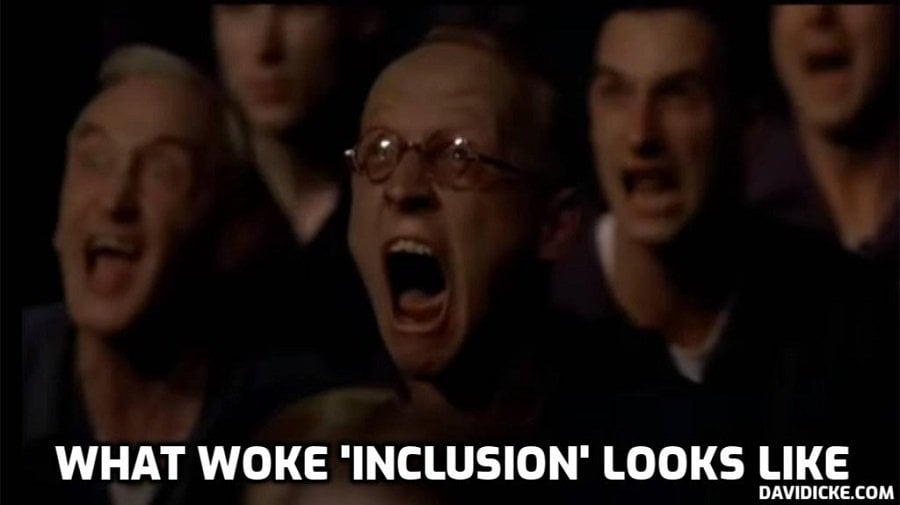 From Little House On The Prairie to Dr Seuss, bedtime reading for children is rapidly becoming a battlefield with classic stories slapped with 'trigger warnings' for 'harmful content' or popular authors such as Enid Blyton 'cancelled'.
But waiting on the shelves of a bookshop near you to replace them is a whole raft of suitably 'woke' literature for children, ranging from feminist fairytales to tomes teaching young people about white privilege and subverting gender roles.
Waterstones, for instance, is currently displaying books such as How To Be A Better White Person, Gender Swapped Fairy Tales and alternative bedtime stories, such as the tale of a gingerbread man refugee.
Awkwardly, the retailer has mixed in the adult satire My First Little Book of Intersectional Activism – a satire on woke culture written by British comedian Andrew Doyle – with the children's books.
Others include an anthology of bedtime stories based on activists and politicians rather than princesses, as well as revamped feminist nursery rhymes.
Here Femail reveals the selection of reads on offer for the woke bookshelf.
Read More: Bedtime stories go woke! Waterstones shelves bulge with feminist fairytales, gingerbread man migrants and memoirs such as 'How To Be A Better White Person'