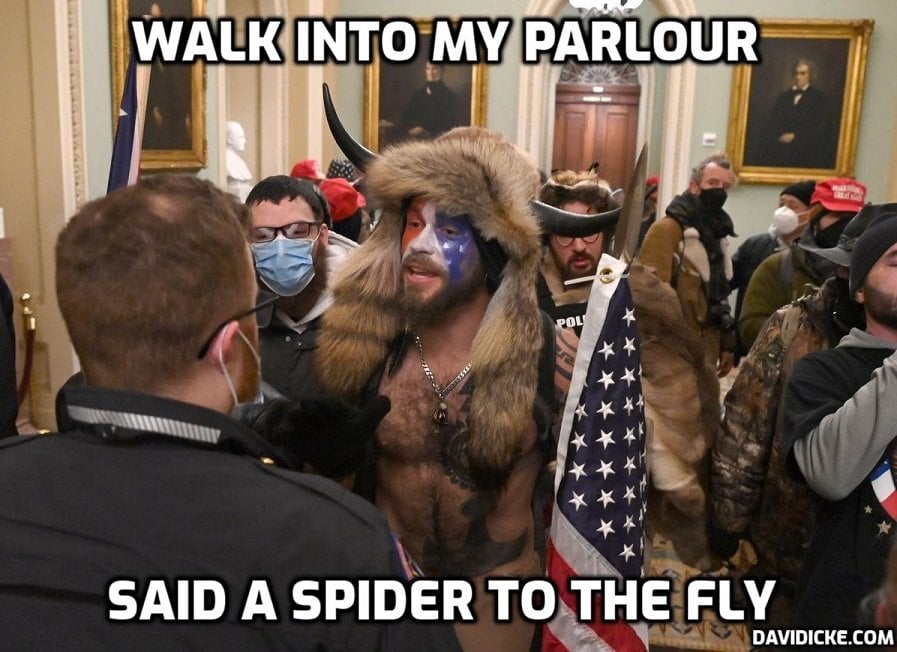 Newly released Jan 6 footage shows police letting peaceful pro-Trump supporters enter the Capitol without incident, directly contradicting government and MSM allegations of how law enforcement was overwhelmed by an unruly mob.
The footage, that the DOJ fought to keep hidden, captured activity by two security cameras – that face opposite directions – in a small hallway on the upper west side terrace from 2:25 pm to around 3:00 pm.
Newly released video from inside the Capitol on Jan 6 shows police let peaceful pro-Trump protesters into the building without incident. pic.twitter.com/UWulBnpv23

— Chris Menahan 🇺🇸 (@infolibnews) October 18, 2021
The full two 40 minute videos were originally posted on BuzzFeed Monday morning.
This footage is just a small fragment of the 14,000 hours of surveillance that Biden's DOJ are fighting to keep hidden, Julie Kelly of American Greatness reports:
The footage, a slice of the 14,000 hours of surveillance video that the Justice Department and Capitol Police want kept under strict protective orders, clearly contradicts many of the government's allegations about what happened on January 6. Hundreds of January 6 defendants have been charged with trespassing or "parading" in the Capitol when this video clearly proves law enforcement held open doors and did not stop protesters from coming inside.
Read More: New Jan 6 Footage Shows Police Opening Doors of Capitol to Peaceful Protesters