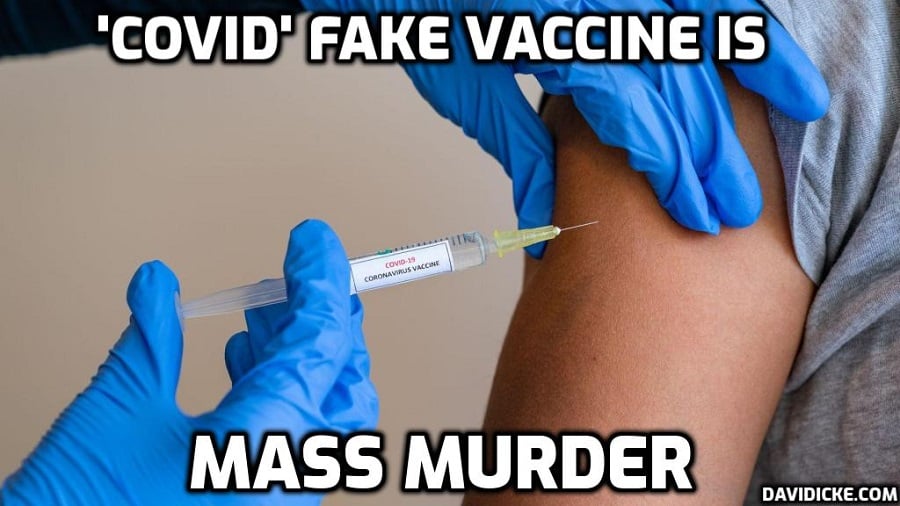 After Joe Biden on Sept. 9 issued his broadly applied vaccine mandate for all federal employees, federal contractors, the military and workers at all corporations with more than 100 employees, LeoHohmann.com cautioned not to judge these actions as that of an incompetent or "crazy" old fool.
Quite the contrary. Biden is fulfilling his duties as laid out for him by his handlers, who themselves are not autonomous agents. His handlers are accountable to a shadow government of elite global predators, many of them concentrated in the intelligence agencies as well as the U.N., the World Economic Forum, Big Tech, Big Pharma and global banksters.
Just like with his other policies, such as opening the borders to hundreds of thousands of unvetted military-age migrants and unleashing crushing inflationary pressures on the economy, Biden's injection mandates were a calculated move to collapse America.
The humiliating way in which the U.S. exited Afghanistan was also planned to maximize negative feelings among U.S. allies, while emboldening U.S. enemies abroad.
The military, the healthcare system, law enforcement, the airlines, the rail lines, the supply chains, the electric grid — they are all going to fail within the next six to 12 months. None of this critical human infrastructure can survive losing 20 to 30 percent of its workforce. If they do survive in some hollowed-out form, they will increasingly only serve the needs of wealthy elites — not the general public.
The United States of America will not exist as we know it one year from now when the 2022 midterm elections roll around, and the country will be even less recognizable by the time we arrive at 2024 and the next presidential election.
There are warriors out there, however. A few governors are pushing back, the pilots are pushing back, as are various trade workers unions. Lawyers like Mat Staver at Liberty Counsel are filing critical lawsuits against those responsible for the all-out assault. This provides a ray of hope that all are not ready to stand down and kneel before our captors. We must resist by refusing to comply with those who think they can rule over us like unaccountable dictators.
Read More – The Great Collapse is underway: Navy ready to boot sailors who refuse jab; federal workers, soldiers file class-action suit against Biden admin, supply lines teetering on the brink