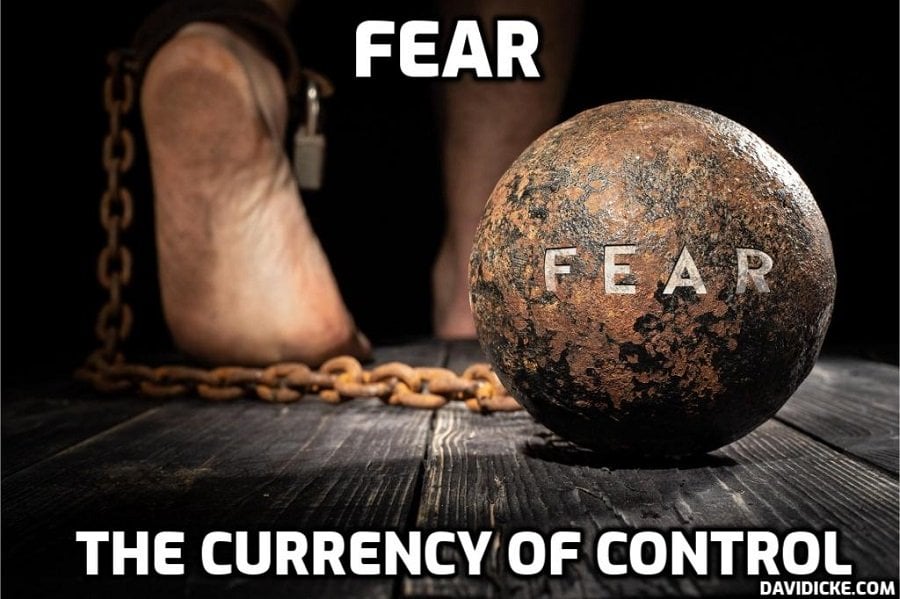 Fear is what so frequently holds people back on the spiritual path. Fear of what might happen if you take a certain step. Fear of completely letting go and where that might lead. Fear of hurting others by being truly authentic. Fear invades the mind, emotions and body. But to simply 'over-write it' with positive intentions or infusing 'love and light' can lead only to more layers of identity. The liberated flow of the soul is not something to intention, or create by a veneer of gloss. It just is, and it simply arises when we open the space for it. When the soul invites authentic choice, fear can often also arise. So how do you deal with it most effectively?…
Fear only ever comes up, because it is ALREADY within
Firstly, it's important to say that you cannot 'spread fear' by raising the topic of something fearful – like fear of death for example. In a fully self-realised being, there is no fear, because there is always realisation of the One Self, which lives on through eternity. So fear can only activate where it already lies.
In other words, fear only ever comes up because it is already within. People carry it, often subconsciously. And while it exists, it's always going to be limiting, even if the tendency is to temporarily white-wash over it with some positive gloss.
In the Openhand Approach, the only truly effective and lasting way to overcome fear (to dissolve it), is by the direct confrontation of it; to get into it, and deeply explore it.
Evolutionary growth through learning and expression
In spiritual circles and mainstream motivation groups, it's so often the case to "imagine the best possible outcome of any given situation". Then to work to create that. But whose creating? Who is imagining the "best possible outcome?" To me, it can only be an ego wanting a particular result.
Read more: Transcending Fear with 5 Keys…Liberate Yourself in Any Given Situation