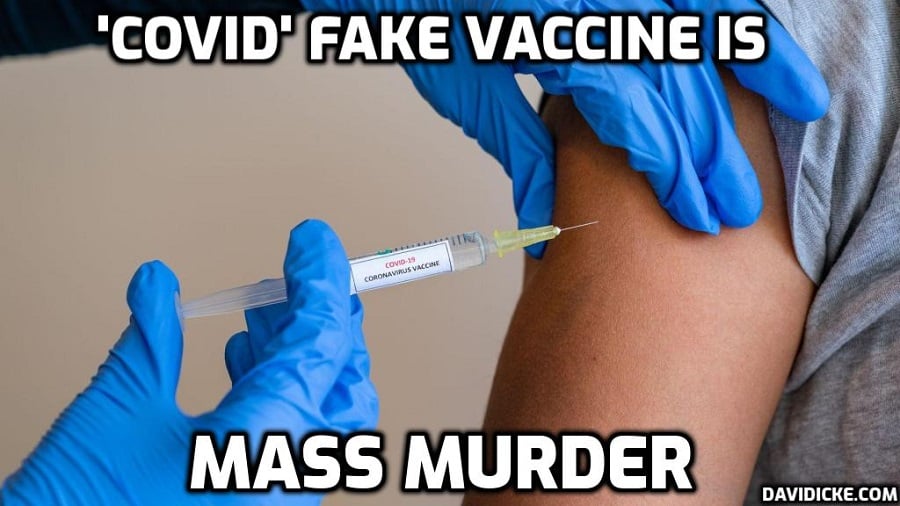 While it would now appear from Mainstream Media's propaganda and the relaxation of some of the draconian restrictions on freedom, that the war on the COVID pandemic war is being won, however I believe that this is a ruse, reinforcement part of a larger PSYCOPS to complete an ongoing Eugenics agenda. Features of the COVID-19 pandemic are very worrying as follows: –
COVID-19 disease has now been overwhelmingly proven to be just another treatable cold / Influenza which was medically mis-managed by denying early treatment which caused premature deaths in very elderly and people with underlying health conditions, this gave the misconception that there were excess deaths occurring and created mass hysteria.
Mainstream Media coverage of a possible Wuhan Lab virus leak heightened the fear that a perceived sudden increase in deaths could have been the result of a deadly bioweapon escape and caused further panic to develop a vaccine to stop the spread of COVID, it was stated that this would take at least 10 years further raising public fears.
The use of the now debunked real-time PCR test to diagnose COVID produced large numbers of positive results, dubbed "cases" without any symptoms, i.e. asymptomatic infections which is known not to exist, and this further terrorised the population. We now know that at least 97% of those positive results were false due the excessive cycle thresholds used in testing labs. Real-time PCR was developed as a research tool and is considered not suitable for diagnostic purposes.
New COVID mRNA and Viral Vector gene therapy technology "vaccine" injections were hastily developed, These injections were administered in a frenzy, in a mass global unlicenced experiment, without informed consent, causing many adverse reactions including symptoms similar to haemorrhagic fever i.e. bleeding and clots, The clots and bleeding have been found to be caused by the spike proteins generated by the body in response to the injections, and this is compounded by an undisclosed ingredient, Graphene Oxide, in the injections which is also known to cause clots and bleeding.
Read More: Irish medical worker exposes 'Covid' fake vaccine hoax and the next Gates/GAVI 'Marburg virus' to terrify the population into compliance and control 'and kill billions'