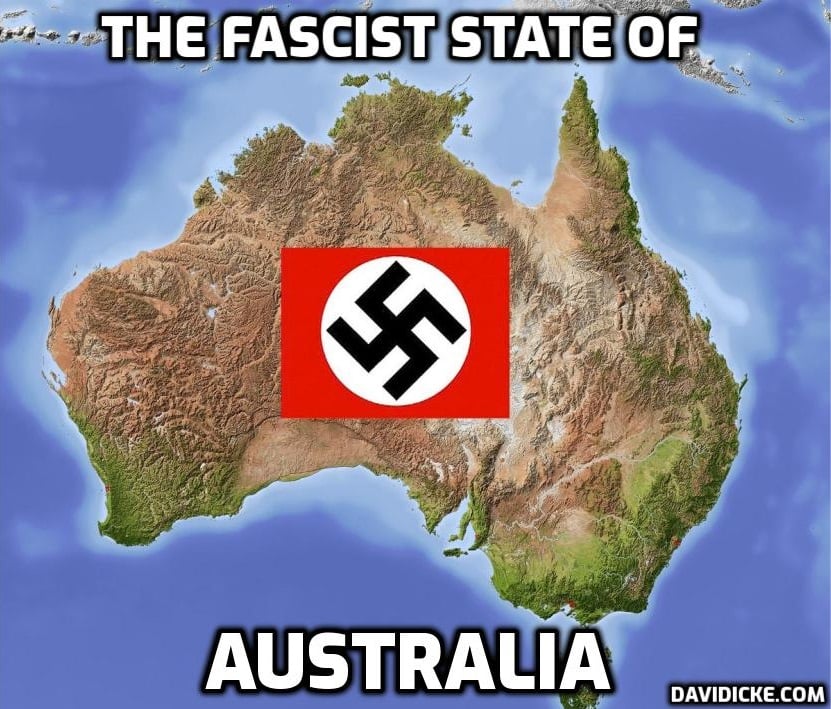 There were more disgraceful examples of police brutality in Australia as construction workers continued to protest against the shut down of their industry and mandatory vaccinations.
Constructions workers in the state of Victoria were told by their union they'd be forced to get the COVID-19 jab or face being fired, prompting major unrest in Melbourne.
In another slap in the face, the government then announced a two week shut down of construction work to punish the protesters.
Demonstrators hit the streets again today but were met with yet more vulgar examples police brutality, including one incident caught on camera where a protester who was already pinned to the ground was stuck by a knee to the back from a riot cop who took a run up.
Kneeing someone in the back who is being held down.

Another candidate for outstanding cowardice in the face of no threat whatsoever! pic.twitter.com/TJ77KkSxv8

— Laurence Fox ✌🏼🇬🇧✌🏼 (@LozzaFox) September 24, 2021
Read More: More Disgusting Police Brutality in Australia as Orange Vest Protests Continue