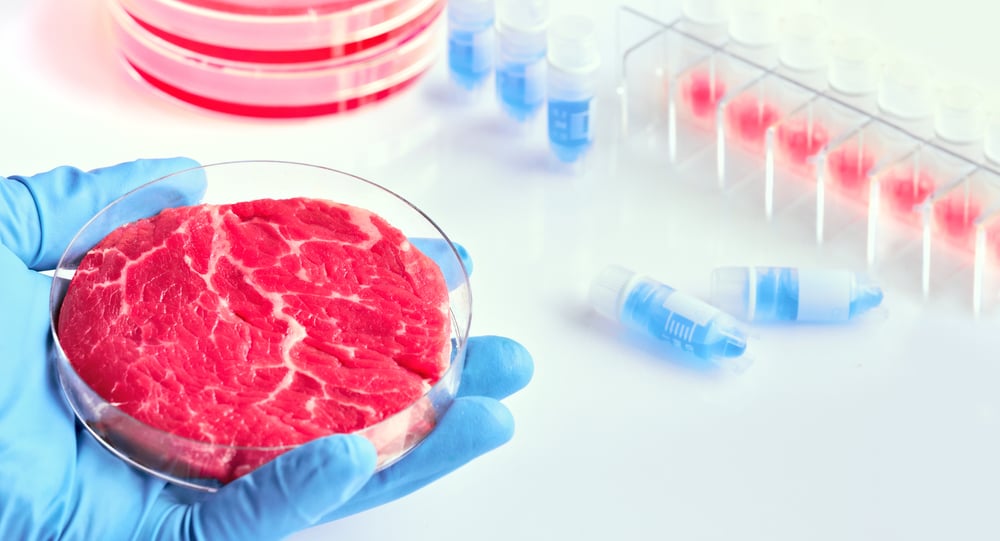 Business Secretary Kwasi Kwarteng will tomorrow hold an emergency summit with energy bosses to thrash out a plan to fix the fuel crisis, which has sparked fears of major food shortages.
There is growing alarm that the food and drink industry could be badly hit by the closure of two fertiliser plants – in Teesside and Cheshire – due to gas price rises.
A by-product of the fertiliser production process is carbon dioxide (CO2), which is used in fizzy drinks and beer, as well as by the meat industry to stun animals before slaughter, in food packaging to extend shelf life and keep deliveries chilled. If supplies of CO2 run short, it raises the prospect of meat disappearing from supermarket shelves within weeks.
The British Meat Processors Association has now warned that the industry will only be able to continue for two weeks at most before stocks of CO2 run out, the Sun reports.
The association's boss Nick Allen said: 'Everyone is outraged these fertiliser plants can shut down without warning and take something so essential to the supply chain off-stream just like that.'
Ranjit Singh Boparan, the owner of Bernard Matthews and 2 Sisters Food Group, warned the supply of Christmas turkeys was at risk, adding: 'The CO2 issue is a massive body blow and puts us at breaking point.' Ocado, the online grocer, told customers this weekend that it had a 'limited stock' of frozen items due to a national shortage of dry ice – solid CO2.
Read more: All long-planned – better have Gates' synthetic stuff then … Meat supplies could run out in two weeks and Christmas dinner is under threat amid gas crisis, warn suppliers, as minister holds emergency summit