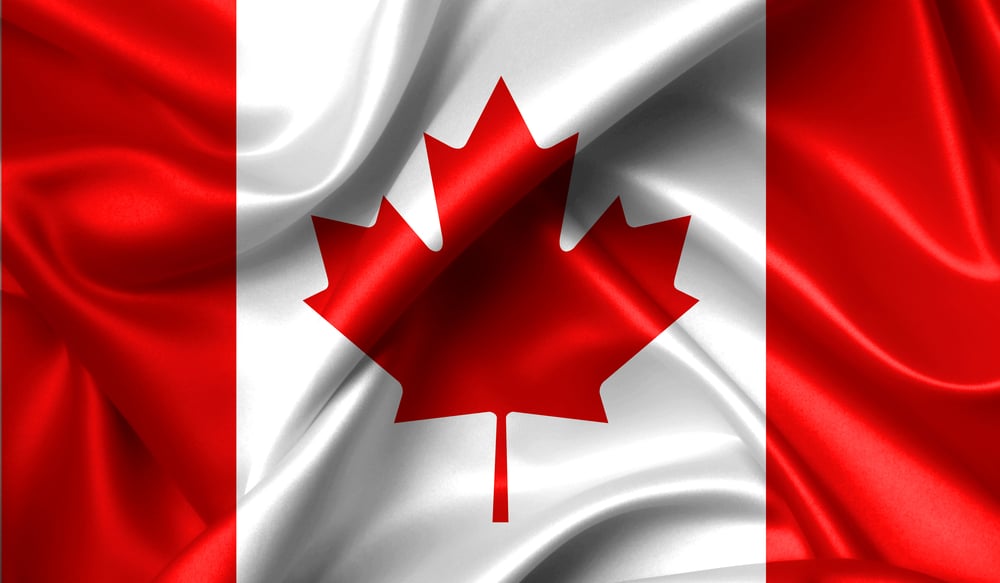 Canada is filled with marvelous beauty and wonders. Visitors and travelers can have a great time exploring the various facades of life in Canada and its natural beauty. There are many ways to visit Canada for your holiday, but the most attractive option for youth is the working holiday visa. If you belong to one of the approved countries and want to explore the Great White North while also surveying the job market and earning some bucks, Canada waits for you.  
Here are some reasons why vacationing in Canada is a great idea. 
Canada takes the cake when it comes to scenic natural beauty. It can both be soothing and calm and exciting and adventurous. From pristine sun-kissed coastlines adorned by backdrops of fog-clad mountains, to lush, tranquil prairies that make one feel like wearing straw hats and churning butter, you will find everything in the land of maple and beavers. The gorgeous thick forests are exotic and colorful, with waterfalls and picturesque trails awaiting your welcome. 
The summers bring along water sports and outdoor adventures with hikes, kayaking, rafting, jet skiing, surfing and snorkeling and evening strolls, parks and events and summer activities. The winters invite you to book a cozy ski resort and have some thrilling adventures down the snowy slopes of Canada's high snow-covered peaks. 
Every season has something special to offer and you can never get bored from a wide array of activities and adventures. If you are looking for a once-in-a-lifetime experience, head to the northern regions like Yukon to enjoy a stunning display of the Northern Lights on a clear night and explore the magnificent glaciers of their National Park. The eccentric and quirky small-town charm of the Canadian territories will remind you of the simpler things in life and how they bring joy and comfort in the midst of a tiresome routine. 
Events and Cultural Programs
Canada, at its core, is a multicultural country. The country is shaped by its immigrants who bring along their own culture and vibrancy in its cultural and societal fabric. You can explore these cultures by celebrating events, exploring the wonderful art and crafts and culinary wonders that will take your taste buds on a trip of their own. Make sure to load up on the gooey goodness of poutine and take home the locally sourced maple syrup, beers and cheeses!
Some of the most notable events in Canada include the Winterlude in Ottawa, Ontario, the Calgary Stampede in Calgary, Alberta, Toronto International Film Festival in Toronto, Ontario, Quebec Winter Carnival in Quebec and Edmonton Folk Music Festival in Edmonton, Alberta. 
Toronto and Montreal offer the best of a cosmopolitan city life akin to New York City. With hip cafés, world-class restaurants and a thriving sports scene, it will make you want to put on your best shoes and explore it bit by bit while feeling like Carrie Bradshaw from Sex and the City. Another great attraction of these cities lies in its arts scene and cultural vibrancy reflected in the museums and architecture. Some other notable cities of Canada include Vancouver, Calgary and Quebec City. All the major events and cultural programs that Canadians take pride in are celebrated in its major cities. 
Canadians are famous for their hospitality, and you can experience it in full swing while vacationing in Canada. It is ranked as one of the friendliest countries in the world according to a recent study. The people here are proud of their culture and heritage, and you will find yourself submerged in it even while simply taking a stroll in the park. 
Some regions stand out in this aspect, like Quebec with its French heritage and culture where you will spot a lot of historic sights and activities that reflect their values. Canada also has a significant indigenous population tracing back to the First Nations. Make sure to bring back the artwork and craft pieces hand-crafted by the Aboriginal community of Canada. 
Road Trips and Train Rides 
The Rocky Mountaineer is the most iconic railway service taking you on wonderous journeys as you explore the Great white North. The unparalleled views offered by these scenic rides will stay with you for the rest of your life. The Rocky Mountains are a sight to behold and you can marvel at it from every angel while enjoying a comfortable ride in glass-roofed carriages with excellent hospitality and delicious cuisines. The vast and inviting Canadian routes are also ideal for exciting road trips so that you don't miss out on any spot during your stay. 
There is a lot to be done in Canada and having a Canada working holiday visa allows you to extend your vacations for a longer duration so that you can do justice by it and explore Canada the way it deserves to be explored.