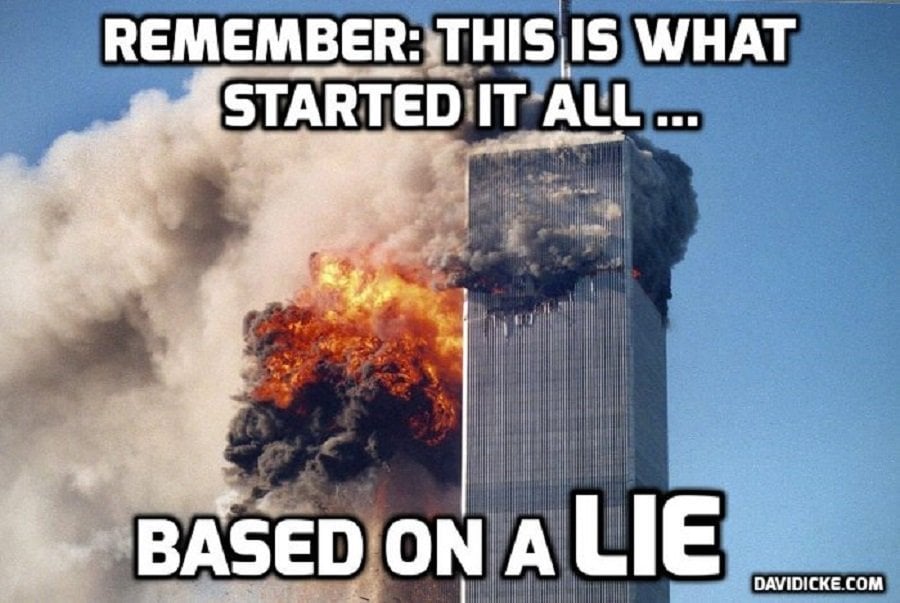 If you turn on your TV — even if you are watching subscription services — you cannot escape the mainstream media's incessant harping on the botched withdrawal from Afghanistan. The blood-hungry pundits from both the left and right have been crying for a month that their beloved war is finally coming to an end. Yet not a single outlet covers the reasons, or lack thereof, for why we invaded Afghanistan, killed thousands of their children, maimed countless American troops, and then gave the country over to the Taliban along with billions in weapons.
That reason was 9/11.
Since that fateful day, thousands of well-meaning people have worked tirelessly to uncover the details behind the events of 9/11 which set off decades of horrific wars and killed thousands of people. Many of those working on finding this information are not even from America. Few people realize that 67 citizens of the United Kingdom perished in the fiery inferno on that foreboding day, one of whom was Geoff Campbell.
For the last several years, Campbell's family has been working to expose evidence, which they say shows the towers were blown up from the inside. Campbell's family, supported by a team of scientists who have been studying the collapse of the buildings, claim the towers were laced with explosives which is what brought them down — not the airplanes.
"I believe there has been a cover-up. We have scientifically and forensically backed evidence that the official narrative surrounding the Twin Towers collapse on 9/11 is wrong," Geoff's older brother Matt Campbell said.
Last week, according to the Mirror, a 3,000-page dossier was handed to the Government's top legal adviser, acting Attorney General Michael Ellis, detailing their case.
The Mirror reports, according to the family's research, seismographic recordings picked up ground movement 12 miles from the North Tower, 15 seconds earlier than 8.46am, when a hijacked American Airlines jet struck the building.
"I believe that my brother and thousands of others were murdered on 9/11 and there has been a cover-up," Matt Campbell said. "We are still overcoming this tragedy, but we will never stop seeking the truth."
Read More: Family of Brit Killed on 9/11 Presents Gov't With 3,000 Pages of Evidence "Towers Blown Up from Inside"