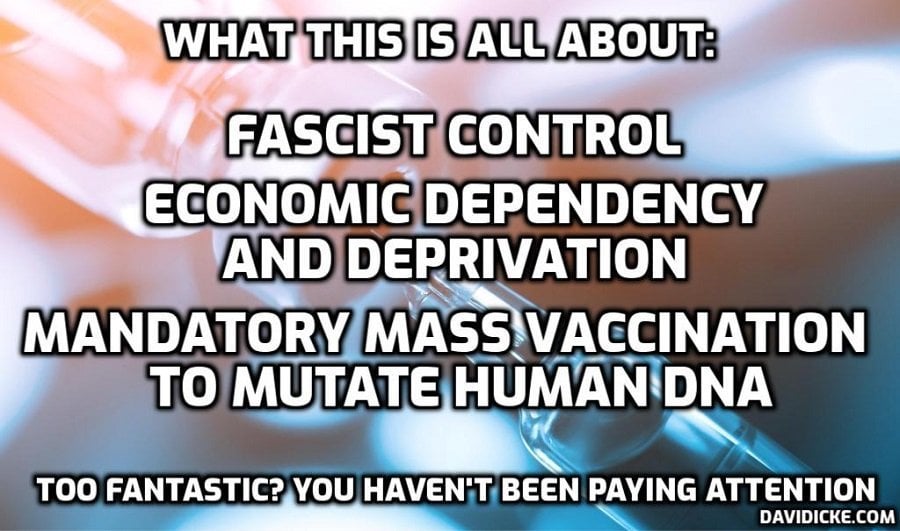 Since mid-July 2020, the Corona Committee has been conducting live, multi-hour sessions to investigate why federal and state governments imposed unprecedented restrictions as part of the Coronavirus response and what the consequences have been and still are for people, and in a video uploaded on the 2nd September they spoke with Dr Sam White.
Dr Sam White recently published a video that went viral on social media being viewed by over 1 million people. In it he said that "the vaccine programme has been rolled out in breach of the legal requirements for clinicians to obtain the free and informed consent of those being vaccinated," and "the requirement to wear face coverings in an NHS setting is in breach of common law obligations not to cause harm and breaches statutory obligations in relation to provision of PPE".
Since the video went viral Dr Sam White was told on the 26th June 2021 that he was suspended with immediate effect from all work within the UK's National Health Service (NHS). The reason given was due to the social media video he had made.
However, a day later he received a phone call from a senior clinical advisor to NHS England who did not reference his social media video as the reason for his suspension but instead claimed he had been suspended due to having a "health problem". Implying that it had been decided Dr Sam White must be mentally ill due to the claims he had made in the video.
With the help of Philip Hyland Solicitors, Dr Sam White then sent a letter addressed to the Chief Executive Officer of NHS England Sir Simon Stevens. The letter was also sent to Cressida Dick the Metropolitan Police chief, Charlie Massey the Chief Executive of the General Medical Council, Kathryn Stone OBE the Commissioner for Parliamentary Standards, and Lindsay Hoyle, Speaker of the House of Commons.
The solicitors asked Sir Simon Stevens to treat the letter as "a public interest disclosure or whistle blow in that it raises allegations of alleged criminal conduct and breach of legal obligations by those leading the Covid response" and is extremely condemning of the authorities which have imposed Draconian restrictions and unnecessary medical treatments on the British people for the past sixteen months.
Read More: Dr Sam White speaks to Dr Reiner Fuellmich & the Corona Investigative Committee