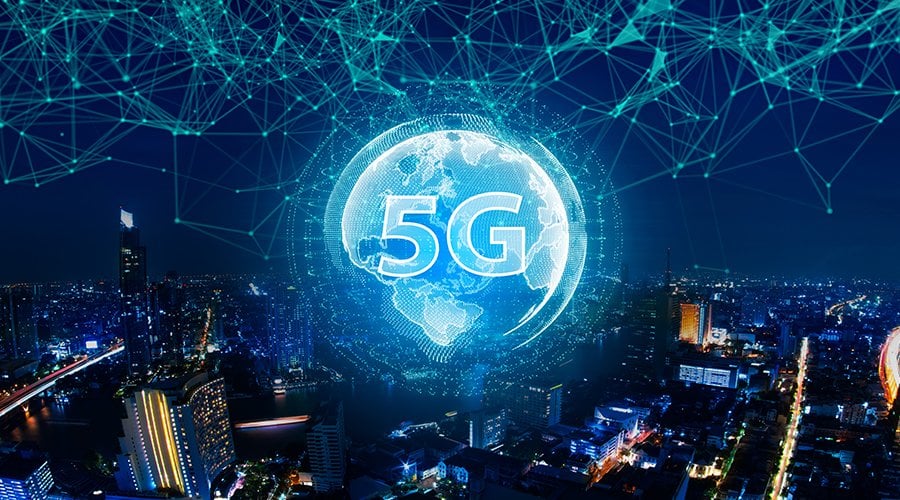 AT&T and Verizon are gearing up to deploy the first tranche of C-band spectrum for 5G later this year, but before they do, groups in the airline and aerospace industry say the carriers need to put short-term solutions in place to avoid harmful interference – or expect major disruptions to air travel, transport, and emergency helicopter operations.
However, a July white paper from industry group 5G Americas says studies submitted by the aviation industry have "significant shortcomings" and are overly conservative when it comes to real-world conditions.
C-band spectrum between 3.7-3.98 GHz was auctioned by the Federal Communications Commission, with Verizon and AT&T spending over $45 billion and $23 billion, respectively (plus billions more for clearing costs and payments). These mid-band frequencies are key for 5G coverage and capacity.
This month, ex parte (PDF) filings (first spotted by Light Reading) show that 19 groups and companies representing the aerospace and aviation industry met with FCC officials urging the agency to grant a pending petition to reconsider part of the 2020 C-band order and put carrier-initiated steps in place by December 5, 2021, "to ensure aviation and public safety by protecting radio altimeters from harmful interference from 3.7 GHz licensed operations."
In its February 2020 Report and Order approving use of the C-band for wireless service, the FCC had concluded "well-designed [radio altimeter] equipment should not ordinarily receive any significant interference (let alone harmful interference) given these circumstances."
Radio altimeters are key safety-of-life systems used to measure the height of an aircraft above the ground, up to 2,500 feet depending on aircraft, where harmful interference could cause issues in various landings and approaches.
For example, the aviation groups recently told the FCC that "such harmful interference could lead to an escalation of negative outcomes, from missed approaches, delays, diversions, and flight cancellations, to the shutting down of runways on an indefinite basis."
Concerns over interference to aviation systems, specifically to radio altimeters operating in the nearby 4.2.-4.4 GHz band, had been raised by industry groups before the auction, as well as by Chair of the House Committee on Transportation and Infrastructure Rep. Peter DeFazio, D-Oregon, earlier this year.
Read More: Aerospace and Aviation Industries Beg for "short-term solutions" to Avoid Air Travel Safety Issues Caused by 5G Technology