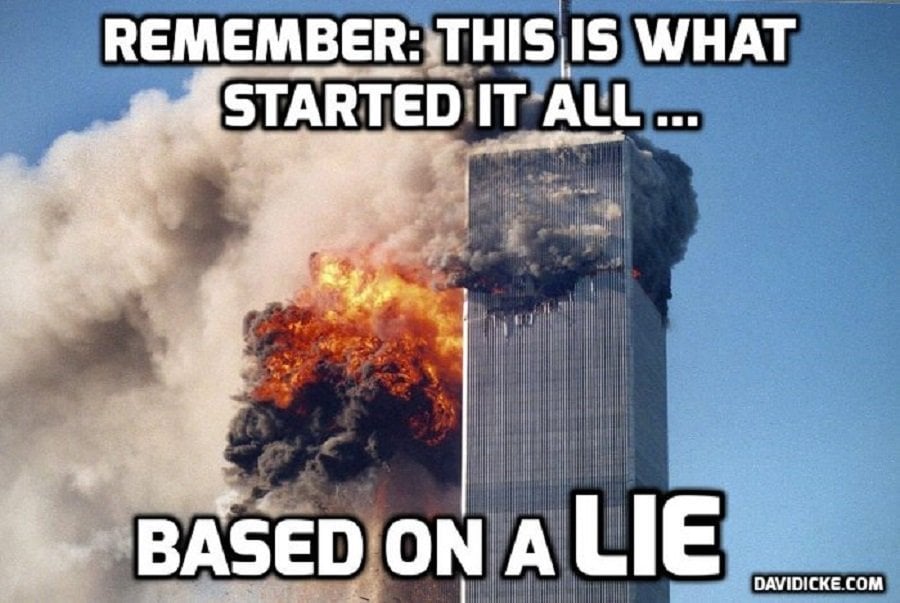 A Taliban spokesperson says there's no proof Al-Qaeda founder Osama bin Laden was behind the various attacks against the US on September 11, adding that the US used him as an 'excuse' to invade Afghanistan in 2001.
'When Osama Bin Laden became an issue for the Americans, he was in Afghanistan,' said Zabihullah Mujahid in an interview aired on NBC Nightly News Wednesday in which he promised the country will no longer be a safe haven for terrorists.
'Although there was no proof he was involved, now we have given promises that Afghan soil won't be used against anyone.'
Mujahid was then pressed further by NBC journalist Richard Engel, who said: 'So it sounds like, even now, after all this, you're accepting no responsibility?'
He answered: 'There is no evidence. Even after 20 years of war we have no proof he was involved.'
'There was no justification for this war, it was excuse for war.'
Mujahid make the remarks despite Bin Laden admitting to ordering the attacks in 2004.
'To the American people, my talk is to you about the best way to avoid another Manhattan,' he said in a taped statement in which he urged Americans to stay out of Middle East affairs.
'I tell you: Security is an important element of human life and free people do not give up their security.'
Read more: Taliban spokesman says there is 'no proof' Osama bin Laden was behind 9/11 terror attacks and claims atrocity was pinned on Afghan-based mastermind as 'an excuse for war'