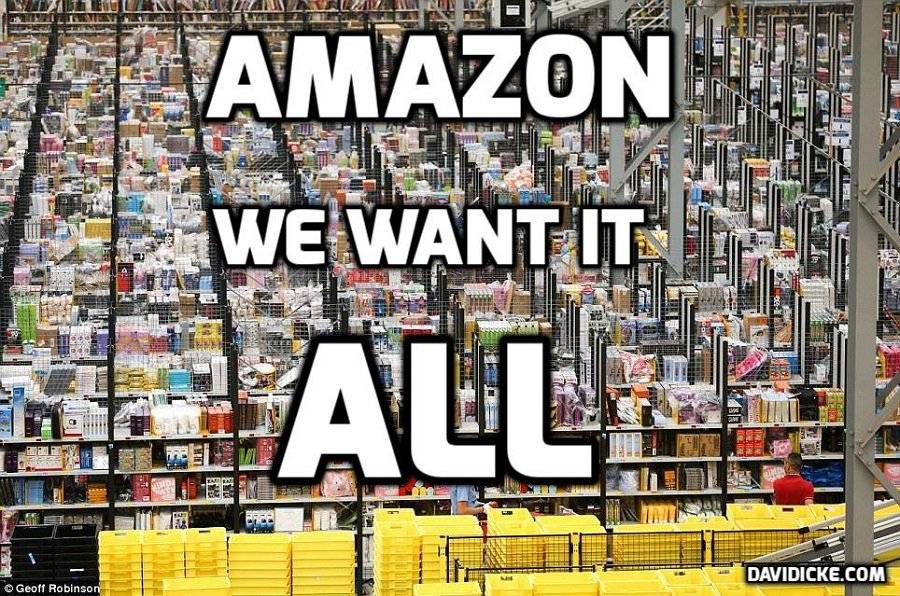 Earlier this month the US Department of Defense (DOD) canceled a $10 billion Joint Enterprise Defense Infrastructure (JEDI) contract awarded to Microsoft in 2019. The goal of the contract was to modernize the Department's IT operations using cloud computing.
The JEDI cancellation occurred following a lawsuit from Amazon after the company was denied the contract. Amazon alleges that they were rejected because the Department of Defense was pressured by then President Donald Trump to "screw Amazon." The motivation for this move, it was claimed, was driven by Trump's personal animus for then-CEO Jeff Bezos, who also owns The Washington Post.
Amazon claims insider sources responsible for the book Holding The Line: Inside Trump's Pentagon with Secretary Mattis provide evidence for Trump's direct intent to "screw Amazon," but you need not trust another book published by Washington insiders for this story. Trump's personal problems with Bezos, valid or not, are extremely public. Tweets targeted at Bezos' include:
"The @washingtonpost, which loses a fortune, is owned by @JeffBezos for purposes of keeping taxes down at his no profit company, @amazon." December 7, 2015.
"If @amazon ever had to pay fair taxes, its stock would crash and it would crumble like a paper bag. The @washingtonpost scam is saving it!" December 7, 2015.
"Really sick to watch the Fake and totally Slanted News(?) coming out of MSDNC and CNN. It bears NO relationship to the Truth or Facts. They are merely offshoots of the DNC, much like the @nytimes and the Amazon @washingtonpost. Just like 2016, but worse. Sad, but we will win big!" June 3rd, 2020.
"Amazon is doing great damage to tax paying retailers. Towns, cities and states throughout the U.S. are being hurt – many jobs being lost!" August 16, 2017.
Prompted by Amazon's lawsuit, the DOD launched an investigation that yielded a 317-page report evaluating Amazon's allegations. The authors claimed that lack of cooperation from White House officials prevented them from reaching any clear conclusions.
The DOD later cancelled the JEDI contract arguing it no longer suited the Department's needs, and it is pursuing a new multi-vendor contract called "Joint Warfighter Cloud Capability" (JWCC). As CNBC reported, "the agency said it plans to solicit proposals from both Amazon and Microsoft for the contract, adding that they are the only cloud service providers that can meet its needs."
Although the JEDI contract cancellation appears to be a unique case, it brings to light a pervasive problem with the military industrial complex. Trump's uncharacteristically loud administration simply highlights this problem, which is present in all administrations.
Read More – How Amazon`s $10 Billion Contract Squabble with the Pentagon…