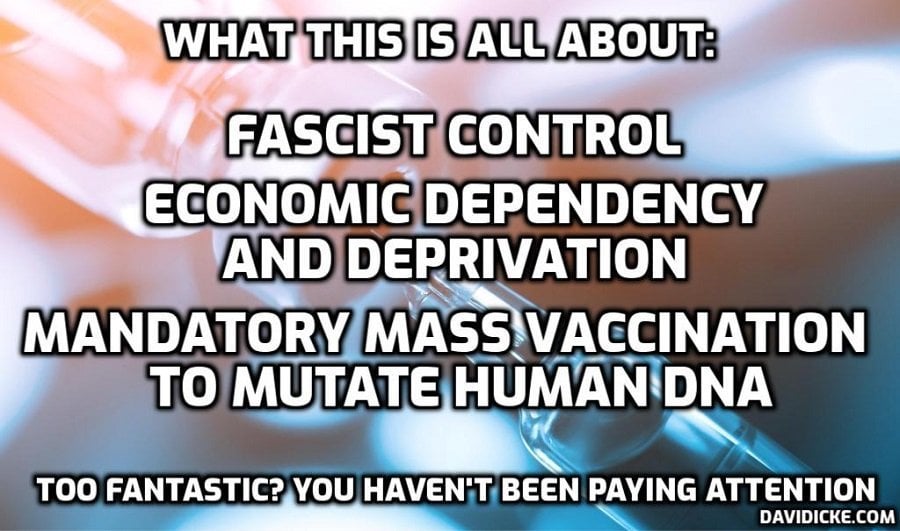 (Natural News) After centuries of global rule, the United Kingdom is committing societal suicide by ordering millions of its workers across food, retail and medicine sectors to self-quarantine in their homes. Grocery store shelves are going bare across the nation, and industry leaders warn that the food supply chain is, "at risk of collapse.
How did this happen?
The UK government requires every individual to carry a mobile phone installed with NHS covid-19 software that tracks and records their movements and locations in real time. When any person is found to be "covid positive" via a fraudulent PCR test (that grossly amplifies false positives), the entire history of that person's movements is analyzed to determine what other people may have been near that person at any time. All those who ever came close to that "positive" person are then pinged on their phone app and ordered to self-quarantine, removing them from the labor pool.
In the last week alone, more than 500,000 Britons were "pinged" and ordered to stay home. At this rate, within a few more weeks there will be very few people left to run much of anything. This phenomenon is being called a "pingdemic."
The result is an accelerating collapse of the food sector as there are no longer enough workers to staff grocery stores, food production plants or to drive transportation trucks ("lorries")
PCR quackery drives the fake science of demanded self-quarantine
The entire scheme is a massive fraud, of course, since the PCR tests on which it's all based are nothing but quack science. PCR tests can never be legitimately used to determine a quantitative viral load, which means no diagnosis of "infection" or "sickness" can come from a PCR test.
But that doesn't stop the government from using PCR tests to order millions of workers into self-imprisonment in their own homes. This is true even if the original "positive" person they are claimed to have encountered shows no symptoms themselves (and therefore isn't "sick").
"Nick Allen, the chief executive of the Meat Processors Association, warned that the supply chain was at risk of collapse, saying some of his members had lost up to 10 per cent of their workforce," reports The UK Telegraph. The paper also reports:
Supermarket supply chains are "starting to fail" because the "pingdemic" is sending thousands of workers into self-isolation, food industry leaders warned on Wednesday night.
Shop shelves in some areas were empty of basic supplies, while petrol stations ran out of fuel as the NHS Test and Trace app threatened to bring parts of the economy to a standstill.
Supermarket leaders said an existing national shortage of lorry drivers had been brought to near-crisis point by the numbers sent into self-isolation by the app.
Shelves were empty of supplies including bread, meat, fruit and vegetables in parts of Bristol, Cambridge and Southampton.
Read More – "PINGDEMIC" insanity…