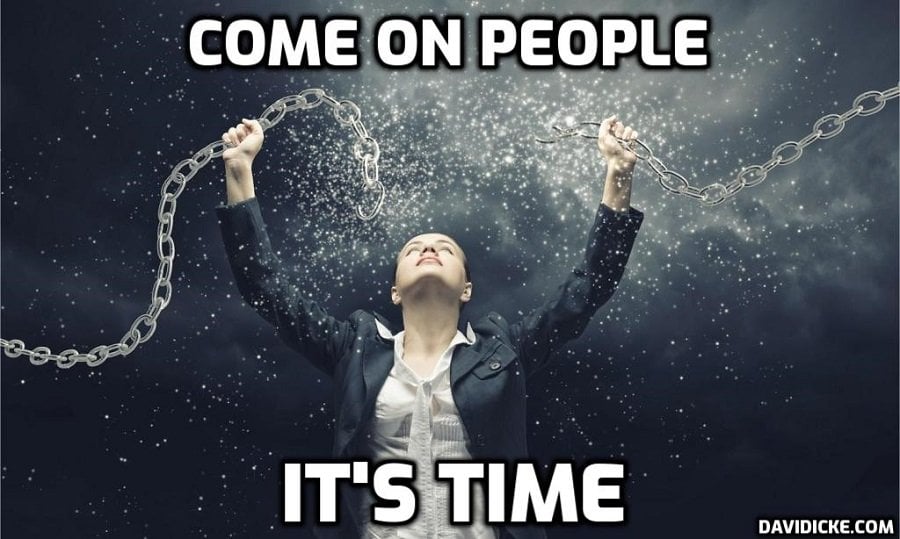 I have, for almost 18 months now been asking Chris Whitty and Patrick Vallance to debate with me. Whitty is, of course, the UK's chief medical advisor and Vallance is the UK's chief scientific advisor. Since they and their chums have closed down the country and since their lockdowns will result in millions of deaths, it seemed to me reasonable that they would debate their decisions in public. It is, after all, what scientists usually do.
But they have steadfastly refused to debate with me. They know darned well that if they try to defend their decisions they will lose and the truth will destroy them and governments around the world.
To be honest they would both start off a debate with a disadvantage.
Whitty has worked with the Bill and Melinda Gates Foundation – which has close links to vaccine manufacturers. And Vallance worked for years for GSK – one of the dirtiest drug companies in the world in my view. Indeed, the last time I looked, Vallance still had a lorry load of shares in that drug company.
How could either of them defend their decisions with that sort of background?
Their refusal to debate, and the refusal of government ministers and other advisors, to debate their decisions in public is one of the foremost reasons why we know that everything about covid-19 is fraudulent. If they had truth on their side they would be happy to debate because they'd know they'd win.
The other big reason we know this is all a fraud is the fact that governments everywhere are telling lies about those of us who are speaking out. I've been lied about everywhere on the internet since the day after my first video. And those lies and libels originated with governments which now control major web propaganda forces such as Google and Wikipedia.
But now, for the first time, the pro-covid fraudsters may be about to make a mistake.
And the mistake is likely to come from the General Medical Council – at the very heart of the British medical establishment. The medical establishment may be about to put itself on trial.
Decades ago the GMC was best known for striking off the register naughty doctors who had relationships with their patients. The Sunday papers used to keep several pages clear for whenever the GMC held a meeting.
But gradually the GMC has, like so many charities and quangos, changed into a money making machine. Over recent years the GMC's army of overpaid bureaucrats have in my view been responsible for thousands of deaths. The GMC has become a form filling nightmare and has forced many doctors out of practice and into early retirement. As a result the GMC has, I believe, done infinitely more harm than even the most wicked or incompetent medical practitioners. In my view it's the GMC which is partly responsible for the fact that for years now many patients have concluded it would probably be easier to win the lottery than get an appointment with a GP.
But now, it is the GMC itself which could find itself on trial.
And this could give us an excellent chance to prove that everything the establishment has done since March 2020 has been built on lies.
A little while ago a British doctor called Dr Sam White, practising as a GP in England, had the courage to speak out about the dangers of the covid-19 experimental jab and advised people not to wear masks.
This, of course, is considered medical heresy these days.
Read more: This is the Battle that could WIN us the War – Dr Vernon Coleman