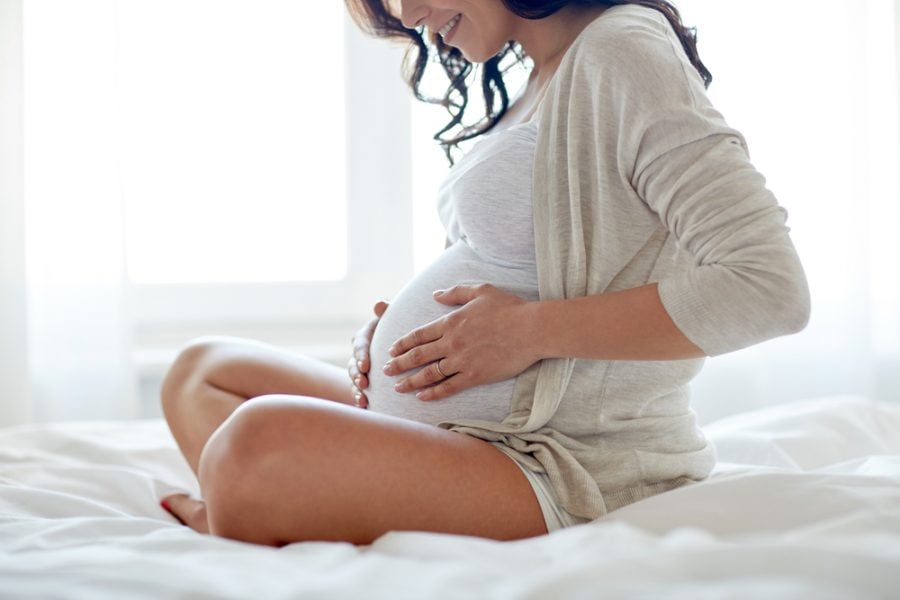 Moderna will begin studying its COVID vaccine in pregnant women, according to a posting on ClinicalTrials.gov. The observational study, expected to begin July 22, will enroll about 1,000 females over age 18 who will be studied over a 21-month period.
Women who received a Moderna vaccine during the 28 days prior to their last menstrual period, or at any time during pregnancy, are eligible.
The brief summary of the trial states the main goal is "to evaluate the outcomes of pregnancy in females exposed to the Moderna COVID-19 vaccine (mRNA-1273) during pregnancy."
The study will measure the number of participants who have infants with suspected major and minor congenital malformations, the number of participants with any pregnancy complications, the number of participants with any pregnancy outcomes and the number of participants with infant outcomes, Fox Business reported.
Currently, the Centers for Disease Control and Prevention (CDC) says pregnant women can get a COVID vaccine. But the CDC also acknowledges there is limited data available about the safety of COVID vaccines for people who are pregnant.
The CDC website states:
"No evidence exists of risk to the fetus from vaccinating pregnant people with non-replicating vaccines in general. However, the potential risks of COVID-19 vaccines to the pregnant person and the fetus are unknown, because these vaccines have not been extensively studied in pregnant people."
According to the CDC's website, as of June 29, data collected from the CDC and U.S. Food and Drug Administration's (FDA) safety monitoring systems had not identified "any safety concerns for pregnant people who were vaccinated or their babies," but the agencies stressed findings are preliminary.
Read more: Experts Warn of 'Huge Risk' as Moderna Launches 'Covid Vaccine' Trials for Pregnant Women – and the pregnant women that take part are suffering from extreme levels of insanity and irresponsibly for their unborn children