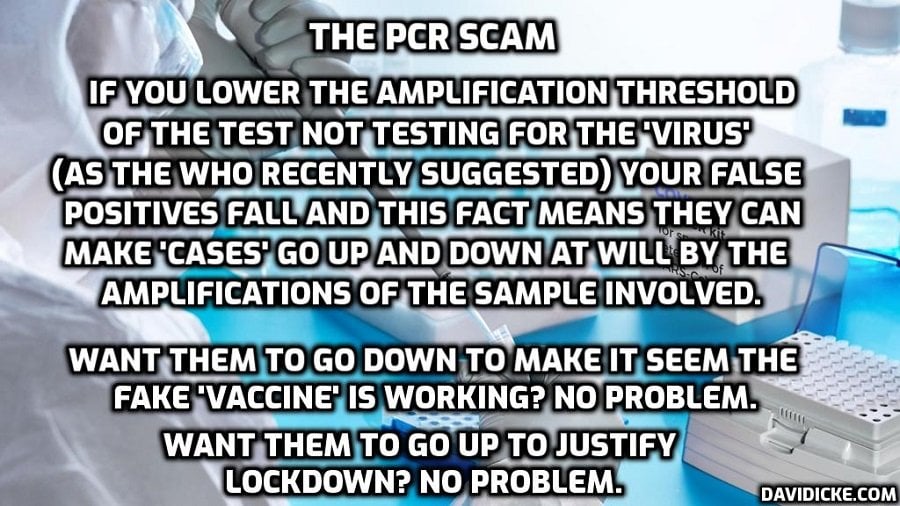 A letter sent to parents via schools by a Director of Public Health tells them that symptoms of every single general illness are symptoms of the Delta Covid variant and that they must take and make their children take a PCR test if they have any of the symptoms, including tiredness.
The letter which can be viewed here, was sent to parents of children attending Derbyshire schools this morning and was written by Dean Wallace, Director of Public Health for Derbyshire; who took the post at Derbyshire County Council in August 2016.
Dean Wallace thanked parents for their "huge efforts in following the Covid guidance over this last school year" and said he knows "that it has been difficult for many school communities, from families dealing with the challenges of children having to self-isolate, undertake home-schooling, to students having to adjust to new rules in school, and teaching staff taking on the role of contact tracing in addition to their day jobs".
Whilst acknowledging that the official listed symptoms of the alleged Covid-19 are a high temperature, a new continuous cough, and a loss or change to sense of smell or taste (a blocked nose), the Director of Public Health for Derbyshire has scandalously told parents that "the Delta variant may have other symptoms" and gone on to list every single symptom associated with any general illness, including hay fever.
The additional symptoms listed are:
tummy ache
sore throat
headaches
runny nose
sneezing
joint pain
muscle aches or generally feeling poorly
loss of appetite
diarrhoea
feeling or being sick
muscle ache
feeling drowsy
tiredness
Read More: Director of Public Health tells parents and kids they MUST take a Covid PCR test if they feel tired