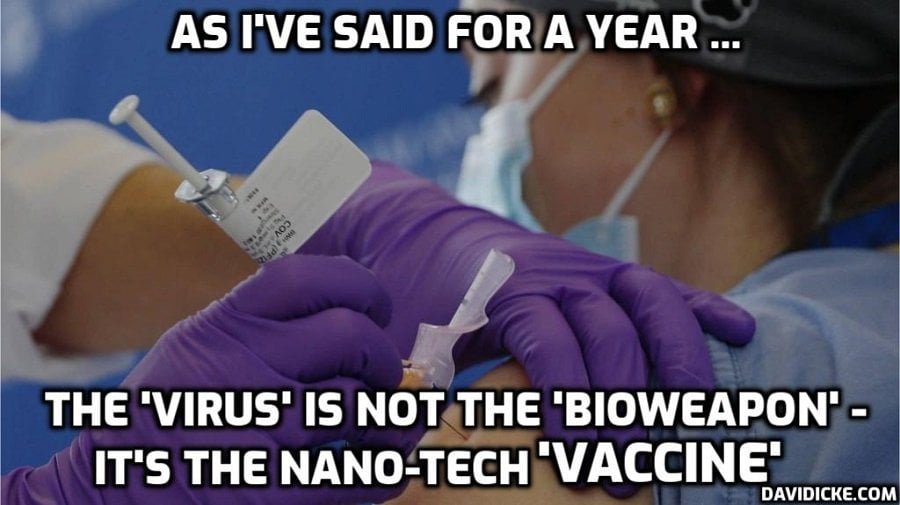 The mRNA sequences in the coronavirus vaccines use alien genetics to hack the immune system. The non-natural genetic sequences and the pre-fusion design turn them into mutant spikes that could damage almost any part of the body, including the brain, ovaries and testes! In fact, according to the 2021 report from the European Medicines Agency, the mRNA in the Moderna vax were found to spread to all tissues in the body, and remained in the brain for 25 hours!
Many conscientious doctors have spoken out publicly about the vaccines and the horrors taking place; they include Dr Peter McCullough, Dr Roger Hodkinson and Dr Byram Bridle, who has pointed out the spike is potentially pathogenic since it could inflame cells in very sensitive areas of the body, especially those that express the ACE2 protein.
Instead of dying from infection, people die from the injections.
Reinventing mRNA
SARS-CoV-2 seems to be a lab-made construct, fashioned from viruses that normally live in bats and pangolins. The mRNA coronavirus vaccines are supposed to contain a copy of the genetic code for the spike protein, but instead of recreating the spike, the vaccines reinvent it. Like all genetic interventions created using synthetic biology, the coronavirus vaccines are playing God with genetics by:
using different ingredients (a bit like using artificial sweeteners instead of sugar)
changing the recipe by altering the words and the way they're spelled
including bits from other recipes (i.e. sequences from unrelated genes)
putting a ridiculously long tail on the end to prolong the production of spike proteins
Read more: Alien Vaccines with Mutant Spikes – a lot of good stuff in this article but the 'virus' was not 'man-made in a lab', but 'man-made' on a computer from a gene bank to produce a fake code they CALL 'Sars-Cov-2' which does not exist never mind cause an infectious disease. This is the sparkling truth that opens the door to understanding the   scale of the 'Covid' hoax (See Perceptions of a Renegade Mind) and the 'released from a lab' lie is a massive and calculated diversion to hide that sparkling truth