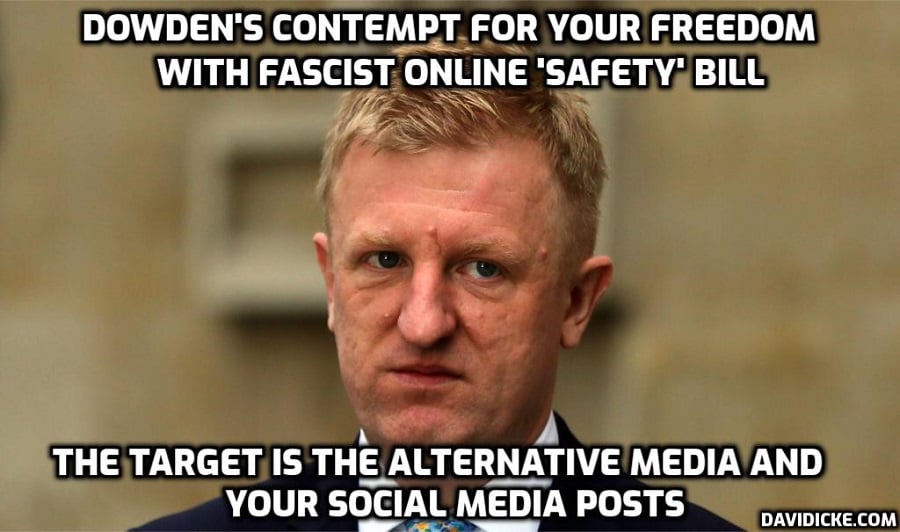 The Government's new Online Safety Bill will be 'catastrophic' for ordinary people's freedom of speech, former minister David Davis warned today.
The Conservative MP said forcing social networks to take down content in Britain they deem unacceptable 'seems out of Orwell's 1984'.
Mr Davis, 72, slammed the idea Silicon Valley firms could take down posts they think are 'not politically correct – even though it is legal'. The backbencher's calls were echoed by the Index on Censorship magazine and a top media barrister. They have launched the 'Legal to Say. Legal to Type' campaign to scrutinise and push back against the bill.
Mr Davis said: 'The Online Safety Bill is a Censor's Charter. Lobby groups will be able to push social networks to take down content they view as not politically correct, even though the content is legal.
'The idea we should force Silicon Valley companies to police Briton's speech online, seems out of Orwell's 1984, and is not what our voters expect of us.'
The proposed Online Safety Bill is intended to make tech giants accountable for 'harmful' content on their platforms. It hands more power to Ofcom, Culture Secretary Oliver Dowden and social media platforms to regulate what news users see on social media. It says platforms have a duty to protect journalistic content but can still take down or block content if it generates complaints.
Read More: The government threat to YOUR free speech