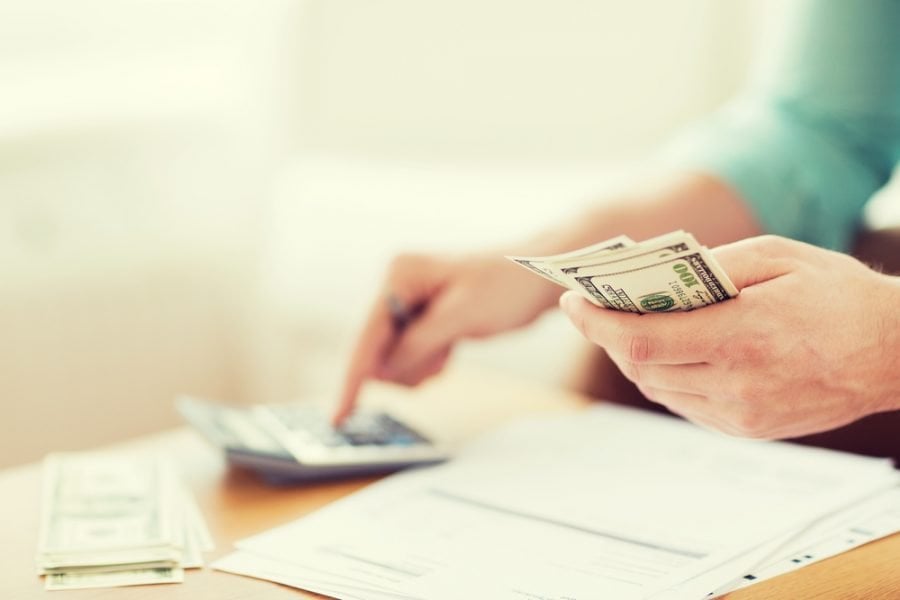 The spread of the coronavirus has changed almost everybody's life. It disrupted the way many of us work, how our kids go to school, how we interact with others, the list goes on. There have been a lot of people laid off during these unprecedented times. Many people have found it very difficult to get by, and with very few jobs available, it's hard to take positives from the current situation. Although a lot of governments have stepped in to help people and businesses all around the world, there are still a lot of folks having financial problems.
A lot of people have had to apply for unemployment benefits due to the pandemic. The spread of the virus has financially hurt many businesses, with many filing for bankruptcy. In countries like America, before the pandemic, the average person owed approximately $38,000. This figure does not include mortgages. Since the pandemic began many people found themselves swimming in debt, and with very few businesses looking for new employees at the moment, it's hard to see how these people are going to pay back what they owe any time soon.
One very important lesson that we should all take from the ongoing pandemic is that it pays to have savings. With modern technology readily available, we can shop at home 24 hours a day with just the click of a button, making it easier than ever to go into debt.
Pay your Debts
Although it's a lot easier said than done, managing your debt, especially during a pandemic is not easy. Without being able to work, paying back outstanding debt is impossible for most people. A lot of people around the globe live from paycheck to paycheck, and without their wages, life can be extremely difficult.
Lots of businesses have relied on loaning money from banks and other financial services to pay the outstanding bills they owe. People must realize that they can't rely on their credit cards to pay what they owe all the time, as they will find themselves in a worse financial position. However, many businesses need to borrow money to survive, especially new companies. They understand that they need to spend cash to generate money, but their main aim should be to clear the outstanding debt as soon as possible.
Most people borrow money at some stage during their life, but it's extremely important to keep it in check during the current crisis. Before you borrow finance, make sure that you are confident that you can pay it back. If you are going through financial difficulty during the pandemic, avoid spending money on things that you don't need. Stick to the basics, and avoid shopping online. Luckily, there are lots of software packages like Payt that will help you manage your finances. If you are self-employed, you may be forced to let go of staff members, even if they are very good at what they do.
Keep an Emergency Fund
Although there are a lot of folks that have remained in their jobs during the pandemic, in fact, there are some who have managed to save a lot of money because they avoided leaving the house since March 2020, others haven't been able to enjoy the same luxury. Without a steady income, many people have struggled to hold up financially.
From a very young age, business teachers educate their students that they should save money for a rainy day. Unfortunately, many people didn't take this advice, and instead, live off the little amount of cash they have left. Many of them fall into debt, making their financial situation a nightmare.
People involved in finance recommend that everybody should set aside savings in case something happens that we didn't foresee, like a pandemic. They advise that people should have a minimum of three to six months worth of living expenses put to one side.
It seemed like few people on the planet predicted that we would be in the middle of a pandemic. Life can change in a split second, so having emergency savings for situations like these is vital.
However, not everybody can afford to put money into an emergency fund. Consider setting aside a portion of your wages, and have it transferred into a separate savings account every time you get paid.
Don't forget to Follow Up on Money that you are Owed
Most businesses around the world give customers credit on items they have purchased or services that they have used. If you own your own business, following up on outstanding invoices is vital to keep the business afloat. Since the pandemic began a lot of businesses have been unable to pay for what they owed, and some of these outstanding bills were from before the crisis began. There is plenty of software for cash collection and there are also a lot of different communication tools available that allow us to make contact with clients without having to leave our homes. Keeping on top of clients that owe you money can prove to be extremely important for businesses that are trying to survive.
Live the Simple Life
In the materialistic world we live in, it's difficult to avoid buying things we don't need. The pandemic has been a major wake-up call for a lot of folks, as they realize that they need to limit or cut down on spending. The crisis has given us a chance to reevaluate what we are spending our hard-earned cash on, and that we should live within our means.
One of the positives that people have learned during the crisis is that we don't need to constantly spend money. For instance, instead of buying a new computer, figure out how to feed your old one, instead of ordering a take-out from your favorite restaurant, figure out how to cook the food yourself. Many of us have become more self-sufficient, and because we have been forced to stay indoors, we have a lot of time on our hands to learn new skills. These new talents can help you save money in the long run.
Conclusion
Both the financial crisis in 2008 and the ongoing pandemic have been a major blow for people everywhere. Although it has been devastating for many of us, we need to keep our eyes open and prepare for what might happen. Making a financial plan is key to success, but preparing for things that you are not expecting to happen is just as important.
Even during the pandemic, experts believe that taking out an insurance policy is vital if you don't have one already. Preparing for the worst is important, so when something happens out of the blue, you won't find yourself in financial difficulty. Although insurance policies can cost a lot of money, it will seem like a tiny payment in comparison to having to pay out for expensive medical bills. However, not all policies are covered during a pandemic, so make sure to contact your insurance broker for further information. Lots of insurance companies have paid out a lot of money during the pandemic, and it seems like a lot of them are reluctant to pay their clients. Before taking out a policy, don't forget to read the fine print.