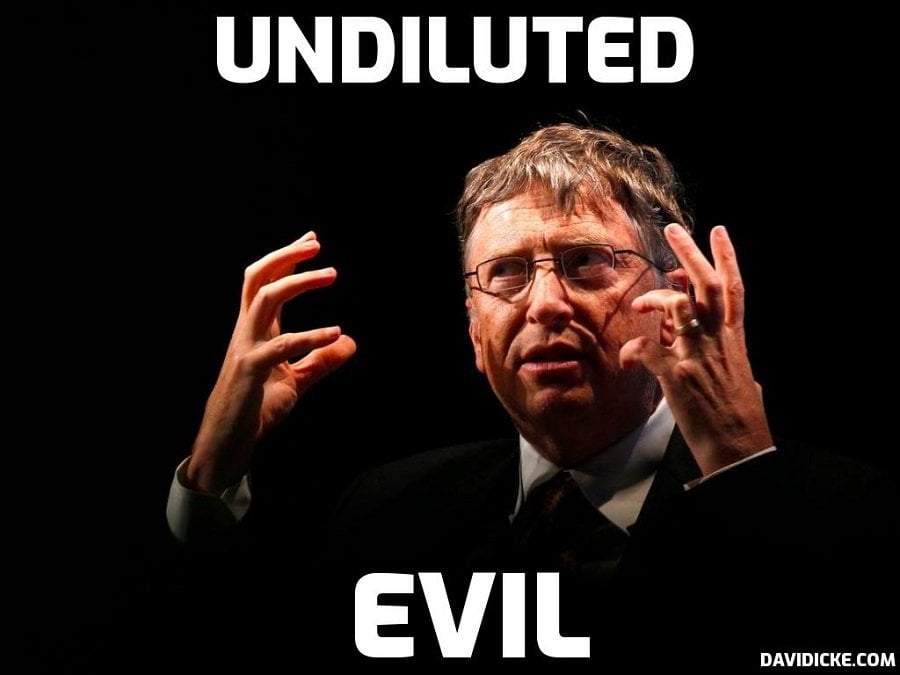 NOT content with being the biggest private landowner in the US, blotting out the sun and jabbing the world, Bill Gates is getting over his divorce by building a 'next-generation' nuclear power plant in Wyoming.
The Republican state's governor Mark Gordon announced the deal between Gates's TerraPower Company, PacifiCorp owned by Warren Buffett's Berkshire Hathaway, and the US government on June 2.
He said the multi-billion-dollar project, called 'Natrium', is to be constructed on the site of a 'soon-to-be-retired coal-fired plant over the next several years'. TerraPower President Chris Levesque said costs would be split evenly between government and the two billionaires.
No information has been published about the contractual elements of the deal or the likely rate of return to Messrs Gates and Buffett but this is a 'commercial not a charitable' effort.
According to the press release, the nuclear plant will feature a 345-megawatt sodium-cooled fast reactor with a molten salt-based energy storage system, which will produce enough power for 250,000 homes. New storage technology will be able to boost output to 500 megawatts of power for about five and a half hours, equivalent to the energy needed to power 400,000 homes.
Wyoming is both a leading coal mining and uranium mining state, and Governor Gordon promised that the development did not signal any lack of commitment to fossil fuels or to making the state 'carbon negative'.
He said, 'I am not going to abandon any of our fossil fuel industry – it is absolutely essential to our state and one of the things that we believe very strongly is our fastest and clearest course to being carbon negative. Nuclear power is clearly a part of my all-of-the-above strategy for energy.'
Last month Gates's TerraPower signed a 'memorandum of understanding' with the China National Nuclear Corporation (CNNC) which they called 'the next step towards developing a prototype'.
Wyoming is a glorious, sparsely populated state of 97,000 square miles and 580,000 people. It is also home to a 'hyperactive volcanic region', the 3,472-square-mile Yellowstone National Park.
At the park's centre lies a bubbling caldera that is the scar of a supervolcano eruption 640,000 years ago. The Norris Geyser Basin to the northwest of the caldera has more than 500 hydrothermal features, with dynamic geysers and pools that often change from day to day, but a much larger transformation has been taking place as well. For more than two decades, an area larger than Chicago centred near the basin has been inflating and deflating by several inches in erratic bursts.