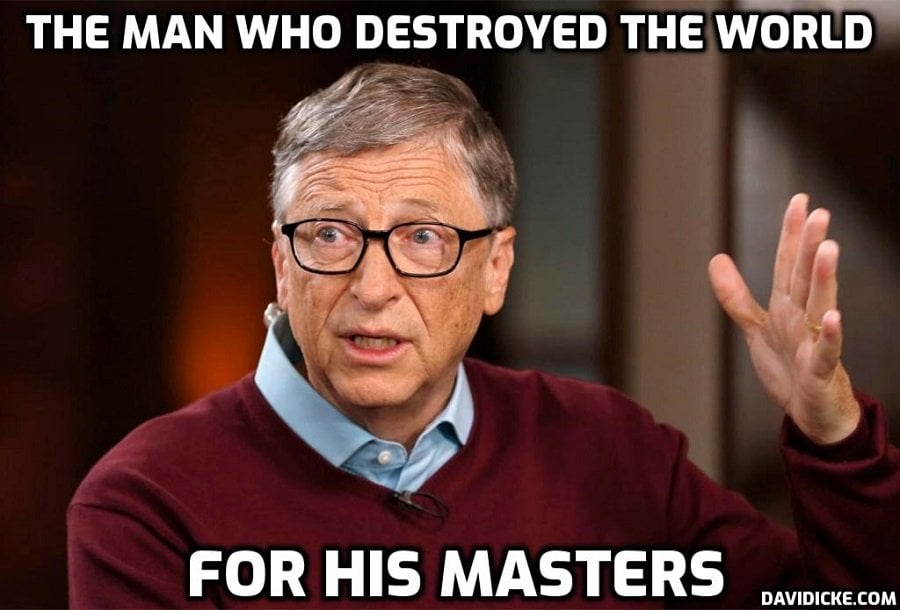 "Going to Jeffrey's was a respite from his marriage. It was a way of getting away from Melinda"
He wanted to play our savior but really he's just a very naughty boy.
Editor's note: That's funny. The person Gates was the most comfortable confiding in, and found him so relaxing to hang out with, just happened to be a convicted sex offender. They want us to believe Gates liked Epstein just because the latter was a good listener, LOL. Well is it really Gates' fault that sex offenders make such great listeners? (Apparently.) Doesn't everyone have that one sex offender friend that is really great at listening and handing out advice? (Or is Bill the only one?) Laughable stuff.
---
Bachelor sex-offender Jeffrey Epstein gave Bill Gates advice on ending his marriage with Melinda after the Microsoft co-founder complained about her during a series of meetings at the money manager's mansion, according to two people familiar with the situation.
Gates used the gatherings at Epstein's $77 million New York townhouse as an escape from what he told Epstein was a "toxic" marriage, a topic both men found humorous, a person who attended the meetings told The Daily Beast.
The people familiar with the matter said Gates found freedom in Epstein's lair, where he met a rotating cast of bold-faced names and discussed worldly issues in between rounds of jokes and gossip—a "men's club" atmosphere that irritated Melinda.
"[It's] not an overstatement. Going to Jeffrey's was a respite from his marriage. It was a way of getting away from Melinda," one of the people who was at several of the meetings said, adding that Epstein and Gates "were very close."
A representative for Bill Gates told The Daily Beast: "Your characterization of his meetings with Epstein and others about philanthropy is inaccurate, including who participated. Similarly, any claim that Gates spoke of his marriage or Melinda in a disparaging manner is false."
The spokesperson disputed the number of times Epstein and Gates met and said the two men never discussed Epstein getting involved with the foundation.
"Bill never received or solicited personal advice of any kind from Epstein— on marriage or anything else. Bill never complained about Melinda or his marriage to Epstein." A representative for Melinda did not respond to a request for comment for this report.
As The Daily Beast exclusively reported, Melinda Gates was furious over Bill's relationship with Epstein, and was put off by the creepy financier upon meeting him in September 2013, after the couple accepted an award at a New York City hotel. Melinda's anger, people familiar with the matter said, eventually led to the demise of Bill and Epstein's friendship.
The Wall Street Journal recently reported Melinda Gates consulted divorce lawyers in October 2019, around the time it was publicly revealed that Bill met with Epstein—who had died by suicide in jail months earlier—multiple times in the past.