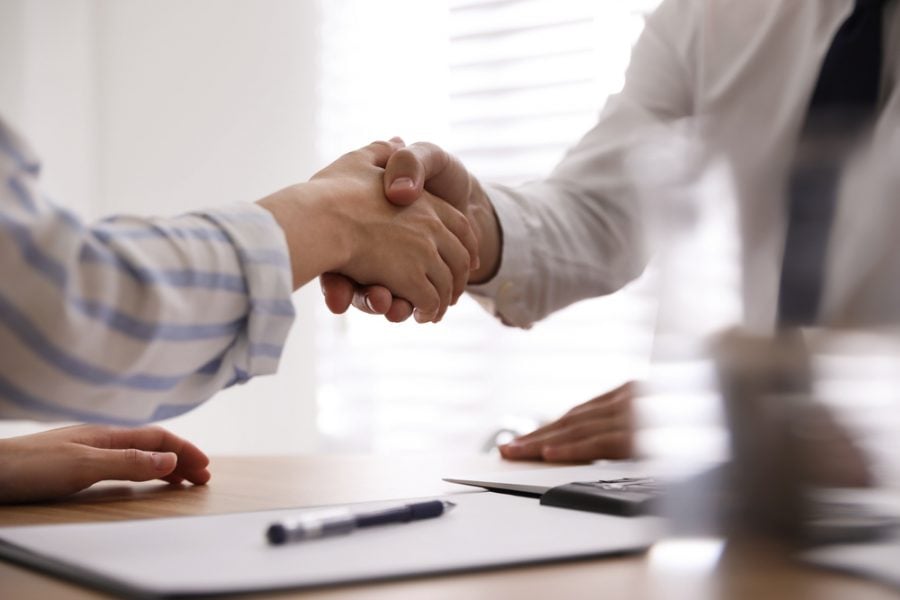 It often happens that an online interview is a prerequisite for your specialist to join the project. Unfortunately, online interviews often become an insurmountable barrier for many candidates, whose preparation, Team Leads or managers do not pay due attention to.
In this article, you will find techniques, settings (environment and brain) for online interviews that help me personally and all candidates.
Training
Your CV
To learn everything that you have written in CV
Write in CV only true information about your skills.
Prepare in advance a memory of a dizzyingly successful decision and a difficult situation that you managed to solve, practice this story in front of the mirror
Every fact in the CV must be true, if something is really needed for the interview, and you have no experience with this technology – postpone the interview, make a couple of test projects, upload them to the github and add to CV
The resume should be informative, write only what is really important: your role in the project, your responsibilities, the stack of technologies and tools you use
Your environment
Your environment is an important part of a successful interview. The most important thing is that in this environment you feel very comfortable and nothing from your environment causes discomfort or stress. In short, all the advice boils down to ensuring that the source of the expected problems at the interview can only be communication on the customer's side or difficult questions, and everything else should be debugged perfectly!
Before the interview, if it is at home, be sure to talk to your family members so that no one uses the Internet connection excessively during the interview (YouTube tweets and other streaming), restart the router a couple of hours before the interview.

Hardware
It's hard to imagine today's online interview without a video camera. Be sure to make sure your camera is working smoothly before your interview. In addition to checking the operability of the equipment itself, be sure to check and correct, if necessary, secondary points:
1. Light – should be as uniform as possible and illuminate your face well (but not too much).

2. Take care of several sources of light in case the interview gets too long and natural light can be lost with dusk / night time – it's a good idea to have a desk lamp on hand.
3. If you change your position in front of the camera, the image may darken / overexpose if the light source is behind you or is blocked in some way. The ideal light source is powerful office-like ceiling lamps that provide even light.
4. It is important that the light source does not shine directly into the camera.
5. Composition – try to check how much space you take up in the frame, how close-up you look (up to a pimple), record a test video the day before and see how you look on the video, what interior items and surroundings fall into the frame, try to find a neutral place in an apartment with monotonous walls, so that the interviewer would not be tempted to ask around – what kind of cups do you have on the shelves, and whose suit of the Black Lord is hanging on the wall, etc. There should be nothing more interesting in the frame than YOU. In this case, be sure to adjust how MANY YOU will be in the frame. It is desirable that the size of your "model" is no more than 25% of the total image size
6. Be sure to check the operation of the microphone, if there are noises, rattles, it is hard to hear, some connector comes off and something is not super stable – go and buy any separate microphone in the store (up to $ 10 you can always buy a more or less normal microphone) … The microphone is the foundation. If the connection is bad, you will have to turn off the camera and the whole interview comes down to the microphone, be sure to take seriously the choice and setup of the microphone
7. To avoid echo, it is better to use headphones during the interview, make sure that you can hear everything well with the headphones.
8. Internet – if you have a backup line that's great. As a last resort, be prepared to call the customer on a mobile phone (in the US it is about $ 0.5 per minute) to explain the problem and make an appointment for the next meeting.
9. It is good when you have the opportunity to return to the interview from the phone in a critical situation (the electricity was turned off). Smartphone – in case of a power outage, install all the necessary programs on your smartphone to return to the interview from your phone if necessary
10. It will not be superfluous to have an analog notebook and a pen on hand to make notes during the interview: write down the names and positions of the people who are interviewing you, the most difficult unexpected questions, it is also worth writing down. After the interview, be sure to make a short summary of the meeting so that you can correct mistakes and make the interview process easier for you or the next employee of the company.
11. If the interview takes place from the office of the company, it will not be superfluous to warn the Admin that a super important event is expected on the network, so that he cut off traffic to YouTube, if necessary.

Software
It is advisable to always have a backup system on your smartphone in order to be able to return to the interview in case of force majeure. Your opportunity to return for an interview in case of force majeure looks extremely cool and professional. All necessary software must be installed and configured a few days before the interview, a few hours before the interview, you need to double-check the work of all the necessary software for the interview (presentations, IDEs, etc., if you need to screenshot and show your code). Also take care of your safety. Find out in advance whats my IP and install VPN. This way you can be sure that your personal data is safe. Keep track of open pages in the browser before screenshots, as well as in general for open applications, used accounts, etc. (so that you do not have the mail of a competing company logged into the screen sharing, etc.). Make sure proxies, antiviruses, firewalls are configured properly and will not interfere with your interview.
Environment
The place that will appear before a foreign customer during video communication should paint you. If it is difficult to find a good place, organize a workplace against the background of a closed monotonous curtain (especially if the social security service is in the evening). If everything is really bad and you cannot avoid demonstrating bags of cement and twisted tubes of wallpaper, make a social security report from the office. As a last resort, apologize for not being the most presentable place, prepare an introductory phrase to explain what is happening: "My apologies, I have no single opportunity today to have a meeting from other place, so lets focus on the Interview" – if you have to do interview from an unrepresentable location.
Make sure outside noise doesn't ruin your interview
Make sure that household noise does not spoil your interview: dishwasher, spinning out the washing machine, exercise bike and your loved one on it, hungry pet, etc.
Mindset
Tuning brains Disable negative thinking. Removing negative thoughts. Find Brian Tracy's YouTube tutorials on how to deal with pauses, how to negotiate. It is extremely important to tune yourself and your brains to successfully complete the interview, it is important to understand that the fact that you were called for an interview already speaks for itself. You have been chosen from dozens of others and are ready to chat with you. This is already 65% ​​of success. It remains to calmly communicate and receive an offer to the team. On online interviews, they primarily look at you with questions – are you crazy for an hour unstable? Is it really as good as you write on your resume? Therefore, it will not be superfluous to observe calm confidence, answer questions without unnecessary emotions and jokes, dryly and technically competently.
Imagine that you are communicating with your old friend, whom you have not seen for a long time, he is also a programmer but works on a different technology, in general he understands everything, but he is interested to know what kind of technology you have. Calmly tell your old friend about your technology! At the interview – you are an official of the company, so it is best to adhere to business ethics and even if you are interviewing from home – all dress evenly, as if you are in the office. Smart casual or business – you choose. Whether you're interviewing from home or office, dress like you're going to an interview at the Apple office.
The most important thing is that you feel comfortable and pleasant in these clothes. Until your communication with the customer reaches a regular working level, it is best to adhere to business ethics in dressing style. Be careful with the prints on the shirts. Try to look at the camera most of the interview time, but occasionally allow yourself to look away. In general, this will allow you to calmly peep at the blanks with phrases and not look like a robot.
Create the feeling that the interview has already been completed and you need to share technical information with an old friend. Try to answer the questions clearly, briefly, if there is no new question – continue to develop the topic or ask again: "Should I cover more details in my answer?" Try not to go into lengthy arguments and do not be distracted by extraneous topics that are not relevant to the essence of the issue, do not jump from topic to topic. If you do not know the answer to the question, ask to rephrase the question, perhaps the interviewer asked it incorrectly, and you will gain some time: "Could you please rephrase your question?" If after clarification you still do not see what you will catch on, feel free to say that you do not know the exact answer and be sure to study this question after the interview (write down the question in a notebook).
You cannot use constructions that are weak or weakening your answer: 1. I have a feeling … 2. I believe … 3. I would love to … 4. I'm not sure, probably it is … 5. I'm not enough confident in this question … Use clear and specific constructs in areas where you feel like an expert and you will definitely not be undermined: I'm 100% sure the answer is YES. I'm expert in this area and from my experience I can say that framework – is the best possible choice for that solution.
The main thing is not to go overboard with ambition and self-confidence, you must exude professionalism and confidence in the conversation so that the customer wants to hire you as soon as possible, give you all your problems and be sure that you will solve them all. In turn, be interested in the details of the customer's problems, act as if you have already been hired and you are already solving the customer's problems. The customer should be comfortable with you, so you should build your speech in the same way, without harsh statements, without categorically, etc. 
You shouldn't treat the interview as something special in life, even if you give 200% and you are the best candidate – you may not be hired because the company decided to cut costs and your position was closed. Treat interviews as a rare pleasure and an opportunity to show yourself to foreigners, your level, your experience, your intellect and a desire to solve serious technical problems. If for some reason you did not pass – study your notes from a notebook, do work on mistakes, if necessary, and get ready for the next interview.
Information disclosure
Sometimes at the interview, the interviewer warns about the video recording. Sometimes not. In any case, you need to be extremely careful about your words and pass them through the corporate NDA filter so as not to shake up too much. You can refuse to answer any question with the phrase: "I'm sorry, I'm not allowed to answer that question, I'm under NDA", if this question is not related to the assessment of your technical knowledge and skills.

During the interview
It's perfectly okay to start with 5 minutes of general questions at the beginning of the interview: How are you? How is the weather in your city today? The main thing is to make sure that this does not stretch for more than a few minutes and be prepared to answer a similar counter question.

Feel free to pause your answers, it is helpful to use a good pause construct instead of stuttering, for example: "Give me a moment to think about it" and pretend to be thoughtful. Give up topics related to politics, religion, your own personal views on what is happening in the world, any sensitive topics for certain segments of the world's population should be taboo. If you are asked a provocative question (which is unlikely): "How do you feel about gays?", Calmly answer: "My personal opinion that everyone should be respected." In general, any sensitive topic can be turned off by saying that you are not interested and want to focus on technical issues: "This question is not in the scope of my interests, can we please discuss computer science instead?" Exclude any inclusion of politics, sensitive topics or religion from your interview. Taboo. Even if someone tries to bring you to this field, feel free to repeat: "This question is not in the scope of my interests, can we please discuss computer science instead?"

Avoid any overly personal questions and answers, you can always say: "My apologies, but this question is too personal for me, could you please ask another one?" The best strategy is to maintain a neutral, cool-headed mood while adapting to the interviewer. Do not joke yourself, do not laugh and do not smile for no reason. Your restrained laugh, smile should be a response to a laugh or a joke from the customer. If something goes wrong and you feel that everything is falling into tartar, do not blame yourself, do not despair, do not blame the interviewer or the questions, just calmly and calmly finish answering the questions and pretend that everything is fine. It is not necessary to add any debilitating phrases (I did not sleep well, etc.). Just leave everything to the customer's judgment, let him decide what to do. Mark any difficult questions on a notebook, discuss with colleagues and study them, the next interview will obviously be more successful.

Vocabulary or template phrases for answers / counter questions
Phrases with poor communication from the customer
• My apologies, bad line
• My apologies, I have bad time hearing you
• My apologies, signal distortions
• Can you hear me?
• Pardon me
• Could you please repeat last question?
Phrases after reconnection after a break:
• My apologies, line got broken (connection lost), could you please repeat your last question?
• Excuse me, connection died, could you please remind me your last question?
Phrases if the question is not clear
For incomprehensible questions, immediately adopt a strategy – if you need to ask 5000 times to understand the question – ask 5000 times. Never answer a question you don't understand
• Pardon me
• Could you please rephrase that question?
• I have bad time hearing you, could you please repeat your question a bit slower?
• I'm experiencing line distortions, could you please ask your question again?
• I'm not sure if I follow your question, do you mean XXXXX? Where is XXXX clarification

Phrases if the interviewer is chattering with an accent and nothing is clear
If the interviewer is jabber and / or accented, be prepared to follow the strategy of asking 5,000 times. You act on the same phrases, as if the question is not clear. Never ever! Don't tell the person that he has an accent and that nothing is clear.
Phrases for questions demonstrating interest in the customer's project / company
Before an interview, it's always worth reading about the company and what it does. You will always have a chance to ask counter questions, so prepare them in advance. The following constructs can be used.
• Could you please describe your project timeline for the next 2 years and technology stack you are going to use after that period?
• Could you please give a bit more details, why do you use technology XXX instead of technology YYY in your project?
• Who is making technical decisions in your project: manager or developers?
• How do you estimate risks in your tasks, do you add these risks to the tasks on Sprint planning?
• Do you have QA process in our project?
• Will we have CI / CD and code review process?
• Do you add code review efforts and developer self test time to the task estimation?
• Do you have a successful example of TDD usage in your company?
• Have you tried BDD approach in your project?
• Who is responsible for UnitTests in your project?