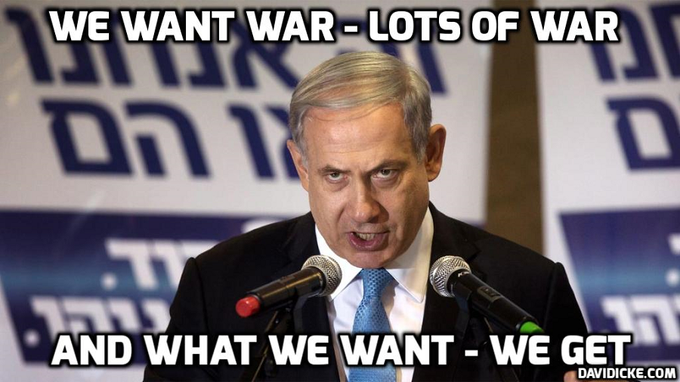 UPDATE: Israel destroys another media building in Gaza, May 15. The same day, Israeli terrorists kill 6 children in a Gaza refugee camp.
The destruction of two important Gaza buildings housing 20 media outlets was both shocking and predictable. History shows that if the media aren't around to document Israel's war crimes, it's a lot easier for it to commit them.
On Tuesday, Israel bombed the 10-storey Al-Jawhara Tower, causing it to collapse. Before doing so, it had 'benevolently' warned that the airstrikes were coming. The following day, it bombed the 14-storey Al-Shorouk Tower, also giving warning it was going to do so.
Most reports have the buildings as evacuated before being levelled. But without these media offices, reporting on Israel's other war crimes will be left largely to what little media remain and citizen journalists.
The buildings were significant. A statement by the International Federation of Journalists (IFJ) noted the Al-Jawhara building housed the offices of 13 media institutions and NGOs. And an advisory by the Committee to Protect Journalists noted that the Al-Shorouk building housed at least seven media outlets.
A further statement by the same committee said that the Israeli military had defended its bombing of the building via email, bizarrely claiming it had "acted within international law," alleging the Al-Jawhara building housed Hamas' intelligence and military offices, and saying the Al-Shorouk building was a base for Hamas' military intelligence offices and "infrastructure to communicate tactical-military information."
Just minutes after the Al-Shorouk building was destroyed, I spoke by phone with Shadi Ali, a producer who had worked there for ten years and was understandably devastated at what had happened. He told me of previous occasions when Israel had bombed the building, in 2009, 2012, and 2014.
"I was there in 2012. My office was on the 14th floor when it was hit at 6am. I was sleeping; I had only slept for one-and-a-half hours when it was hit by two missiles on the top floor," he told me. "When it was bombed in 2014, we had taken precautions and left it already. They struck the 15th floor, destroying it completely. Our floor became the top floor after that."
The building was on a main Gaza street, Omar Mukhtar, surrounded by residential apartment buildings. I asked whether he knew if there had been casualties this time. He replied, "We're waiting, because often they'll strike again soon after, knowing that people have come to search for casualties."
Read more: Israel is deliberately obliterating media buildings in Gaza to cover up the war crimes that will follow