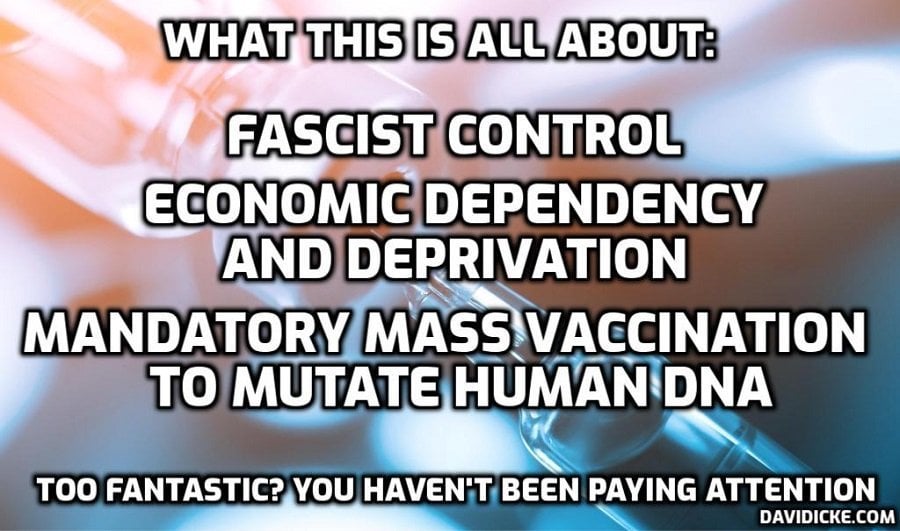 THE STORY: Vaccine passports have arrived in many nations in various forms. They have different names but one thing in common: discrimination against those who stand for bodily autonomy and medical sovereignty.
THE IMPLICATIONS: If humanity continues to buy into the COVID op and allows the widespread rollout of this control scheme, life will become even more restrictive for those who have seen through the agenda.
Vaccine passports are a major goal of those orchestrating Operation Coronavirus, though not the ultimate end goal of the COVID agenda. The purpose of vaccine passports is clear, despite whatever flimsy and mealy-mouthed excuses given to justify them: to restrict the movement of the unvaccinated; or in plainer terms, to restrict the movement of those who have seen through the agenda. There are no clever legal arguments that can distract from this basic truth: vaccine passports are inherently discriminatory. In a sane society, no nation that even pays lip service to caring about human rights could claim that vaccine passports are in alignment with their existing laws on individual rights, freedom of choice, freedom of movement, informed consent and medical sovereignty. However, it hardly bares stating that we do not live in a sane world. Below is a brief list of the vaccine passport schemes that are either proposed, about to be rolled out or already in existence. This is a worldwide agenda being rapidly promoted and implemented.
Read more: Vaccine Passports: One Passport to Rule Them All