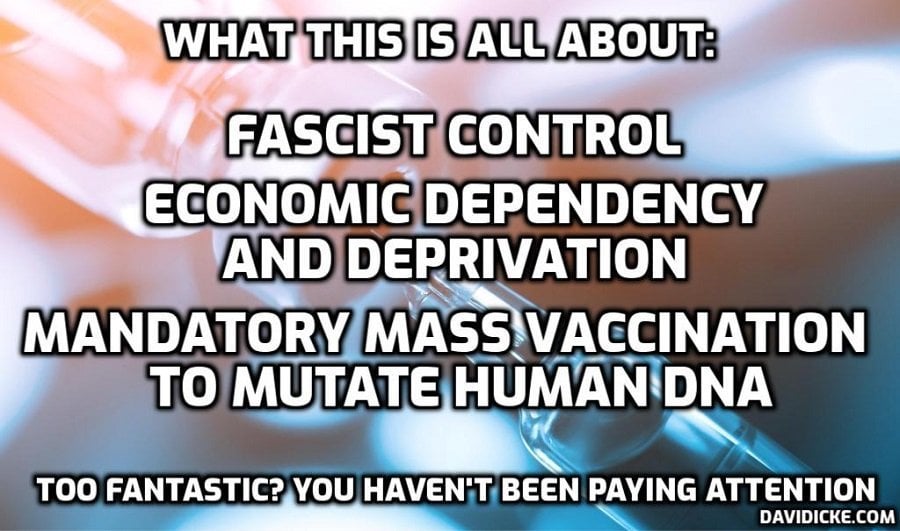 In 2004, the FDA approved the implantation of RFID microchips in humans, and while they are not widely used, there has been talk of them being used on soldiers and the conspiracy crowd has been warning about them for a decade. What's more, in 2017 one company in Wisconsin began forcing their employees to get chipped in order to access company computers and fulfill daily activities.
Fast forward to 2021 — following a full year of the bureaucracy ramping up the COVID-19 technocratic dystopia — and implantable microchips are being touted as a "check engine light" for COVID-19 on 60 Minutes.
The current program is being funded by the Pentagon's darling "research" arm Defense Advanced Research Projects Agency (DARPA) — who in 2017 was found to be spending millions on "genetic extinction technology" that can be used to wipe out entire species. Oh please, let them put a microchip in me!
Retired Army Col. Dr. Matt Hepburn, an infectious disease physician, on Sunday told 60 Minutes that the microchip acts like a "check engine" light for people.
"It's a sensor," Hepburn said. "That tiny green thing in there, you put it underneath your skin and what that tells you is that there are chemical reactions going on inside the body and that signal means you are going to have symptoms tomorrow."
According to the report, the microchip, embedded in a tissue-like gel, is designed to continuously test the chip recipient's blood for presence of the virus. Once COVID-19 is detected, the chip alerts the patient to conduct a rapid blood test, which can be self-administered, to confirm the positive result.
Read More: Conspiracy Theory Comes True as Pentagon Creates Implantable Microchip to Detect COVID