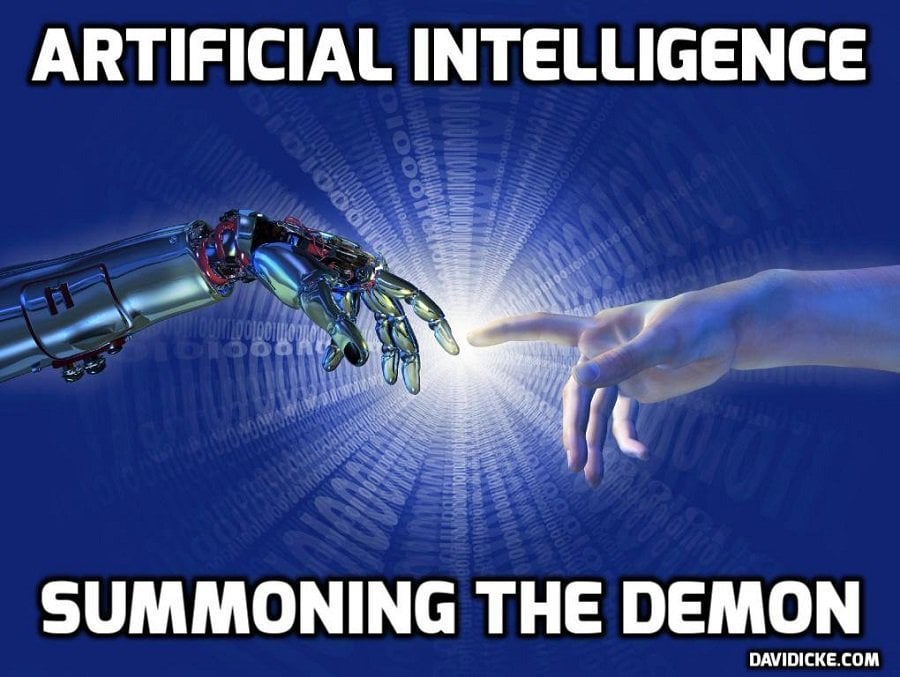 Have you ever noticed that discussions about transhumanism tend to focus on technology more than humanism? The journey to reaching our highest potential as a species is usually focused externally on the technology rather than internally on our conscious evolution. This is probably because people assume that conscious evolution is more about spirituality whereas technology is more having to do with the things humans create. The two paths are interdependent so we need more conversations between experts in each of these fields. It will only be through a recognition of the symbiotic nature between humans, their technology, and the environment that we will avert self-destruction.
trans·hu·man·ism (n.) 1. A belief that humans should strive to transcend the physical limitations of the mind and body by technological means. 2. A movement of people who espouse such a belief.
Standing at a Crossroads: The influence that technology has on society and culture is called, technodeterminism. Most of us carry mini supercomputers in our pockets called smartphones. These devices act as external brains which seamlessly integrate into most aspects of our life. Most of us are completely dependent on them for travel, work, communication, entertainment, and beyond. Take a moment to consider the future implications of augmented reality, artificial intelligence, machine-learning, mass surveillance, automation, genome editing, nanotechnology, and their potential influences on society, culture, and our environment.
When I think about these things, I can't help but ask:
Why aren't people like the Dalai Lama, Deepak Chopra, and Dr. Andrew Weil conversing more with people like Ray Kurzweil, Elon Musk, and Steve Mann?
Ancient Futures: It will become increasingly imperative for our most advanced technologies to be informed by the natural ethos of indigenous people blended with the emotional-intelligence of our enlightened spiritual masters. We must remember that the first humans who captured fire to light their cave, stay warm on a cold night, or cook their food were using technology. Anthropologists proudly call us humans "tool-makers" as one of the attributes that make us distinct from most species.
Paradigm Shift: Conscious evolution will require a concerted effort to communicate across silos and disciplines. Cooperation and collaboration towards collective goals will need to take the place of competition for personal gain. What are we hoping to accomplish, and at what cost? We are a risk-taking species and that drives us to exceed all our limitations. Let's make these be calculated risks because with our technology also comes a great responsibility.
Start Within: Even our most sophisticated technology does not possess the complexities of organic systems. Computers and machines can do many things for us but they will never be able to feel for us. The realm of emotion is central and unique to our human experience yet it is only now starting to be recognized as a valuable for
"Emotional intelligence (EI) is the ability to recognize one's own and other people's emotions, to discriminate between different feelings and label them appropriately, and to use emotional information to guide thinking and behavior." -Andrew Coleman A Dictionary of Psychology.
Research in multiple fields of study shows that curiosity, creativity, taking initiative, multi-disciplinary thinking, and empathy are skills that will redefine traditional beliefs about intelligence. The ability to accommodate new information requires a certain level of mental flexibility, humility, and ultimately character. It is through our ability to feel and process our emotions that our higher intelligence flourishes.
Read More: A Symbiosis of Humans & Technology – Changing The Conversation.