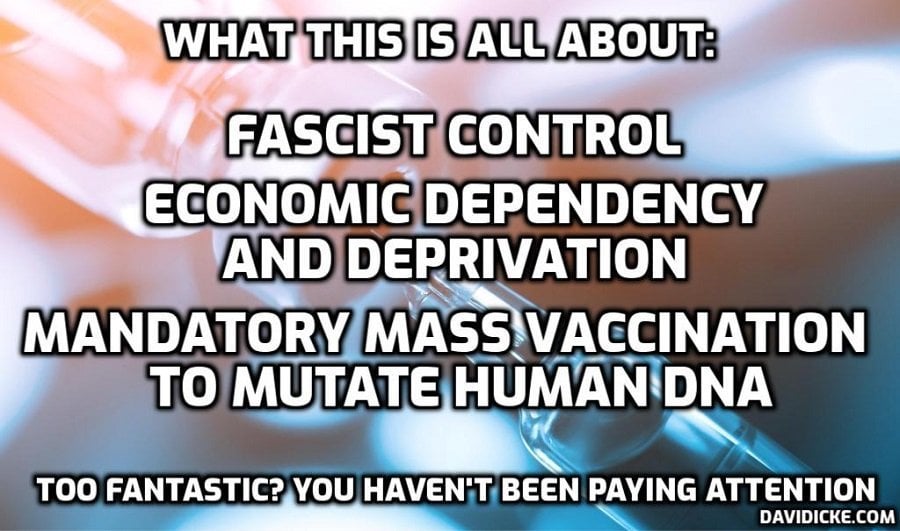 IN THE early stages of the ongoing 'war on terror', which started twenty years ago, a nebulous conception of the enemy, non-existent victory conditions and the consistent dishonesty of warmongering politicians such as Blair led some to wonder if the threat of the global 'Axis of Evil' had been exaggerated to achieve some other set of goals.
Today, in similar circumstances of unanswered questions and ambiguous realities underpinned by systematic deception, reinforced by Boris Johnson on Monday as he launched the new phase of the psychological and economic war he is waging on the British people – vaccine passports (and after that?) – this question is being asked:
Is there a pandemic? Was there ever a pandemic?
Perhaps the most important point to grasp is that a pandemic is a construct, not an object. There is nothing you can point at which is the pandemic, only various data points indicating that one exists.
The World Health Organisation changed its definition in 2008 to exclude the criterion of 'enormous numbers of deaths and illness'. In other words, the definition of a pandemic is ultimately a matter of interpretation. There is no data that currently supports the claim there is a pandemic in Britain at this moment, and whether any data ever did is doubtful..
The scientific process has happened in reverse. Starting in January last year, the existence of a deadly new pandemic, unlike anything previously confronted, was conjectured on the basis of terrifying rumours and unreliable reports from China, not scientifically established facts.
Read More: A very convenient pandemic