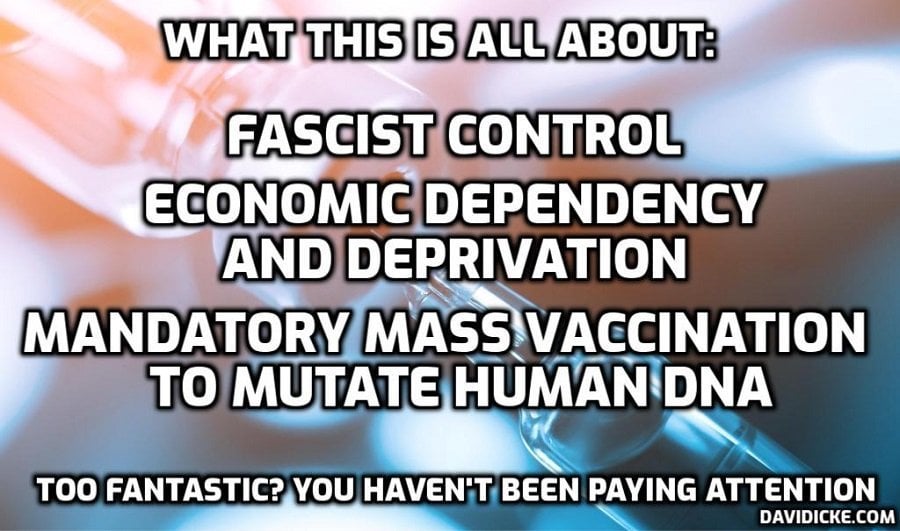 Over the past year, it would be all but impossible for Americans not to notice the media's decision to make vaccines the dominant COVID narrative, rushing to do so even before any coronavirus-attributed deaths occurred.
The media's slanted coverage has provided a particularly fruitful public relations boost for messenger RNA (mRNA) vaccines — decades in the making but never approved for human use — helping to usher the experimental technology closer to the regulatory finish line.
Under ordinary circumstances, the body makes ("transcribes") mRNA from the DNA in a cell's nucleus. The mRNA then travels out of the nucleus into the cytoplasm, where it provides instructions about which proteins to make.
By comparison, mRNA vaccines send their chemically synthesized mRNA payload (bundled with spike protein-manufacturing instructions) directly into the cytoplasm.
According to the Centers for Disease Control and Prevention (CDC) and most mRNA vaccine scientists, the buck then stops there — mRNA vaccines "do not affect or interact with our DNA in any way," the CDC says. The CDC asserts first, that the mRNA cannot enter the cell's nucleus (where DNA resides), and second, that the cell — Mission-Impossible-style — "gets rid of the mRNA soon after it is finished using the instructions."
A December preprint about SARS-CoV-2, by scientists at Harvard and Massachusetts Institute of Technology (MIT), produced findings about wild coronavirus that raise questions about how viral RNA operates.
The scientists conducted the analysis because they were "puzzled by the fact that there is a respectable number of people who are testing positive for COVID-19 by PCR long after the infection was gone."
Read more: The effect of RNA on DNA means that mRNA 'vaccines' can permanently alter your DNA