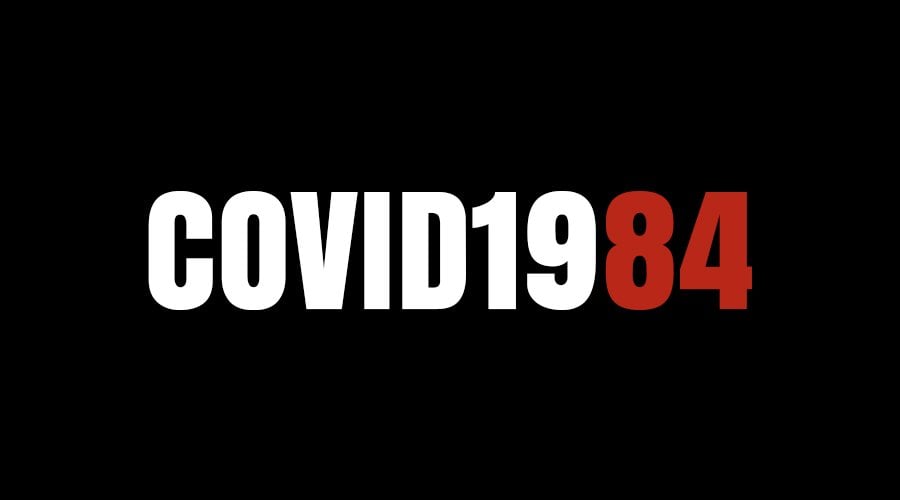 For the overwhelming majority of people, COVID-19 is a religion. On faith, they blindly accept that SARS-CoV-2 is the virus that causes COVID-19. On faith they believe that COVID-19 PCR, antigen and antibody tests are accurate. On faith they believe that vaccines using an experimental mRNA technology never before used on humans, developed in less than a year instead of the normal 5-10 years to evaluate the long-term effects on people's health, are safe and effective.
On faith they believe that draconian measures, like mask mandates and global lockdowns that have destroyed lives, economies, and trampled centuries of cherished civil liberties will protect them. On faith they believe that doctors, scientists, politicians, public health bureaucrats, and the mainstream media are telling them the truth about COVID-19.
Having faith in yourself is one thing. But placing your faith in some institution like the World Health Organization or in some person because they're a doctor, scientist, president, king, queen, prime minster, governor, mayor, or a celebrity is giving away your power.
Consider these facts:
Lockdowns Don't Work
In January, 2020 CNN reported the following statement from Anthony Fauci, Director of NIAD (National Institute of Allergy and Infectious Diseases), regarding lockdowns: "That's something that I don't think we could possibly do in the United States, I can't imagine shutting down New York or Los Angeles…" Fauci went on to say that the effectiveness of lockdowns "…is really open to question because historically when you shut things down it doesn't have a major effect."
Fauci's back then statement, unlike his later flip-flops, was based on established science. For example, in a January 2020 article, NPR reported on "quarantine use—and abuse—over the ages." Among the many examples cited was the 2014 Ebola outbreak in Liberia and Sierra Leone.
Liberia decided to isolate a neighborhood for 21 days which only lasted 10 days due to public protests. Sierra Leone imposed a three day quarantine or stay-at-home order. Doctors Without Borders which played an important role in the fight against Ebola had this to say about such actions:
"It has been our experience that lockdowns and quarantines do not help control Ebola, as they end up driving people underground and jeopardizing the trust between people and health providers."
A May, 2020 article in AIER (AMERICAN INSTITUTE FOR ECONOMIC RESEARCH) reported on what the New York Times reported on in February 2006. The U.S. Government under George W. Bush decided to resurrect authoritarian strategies to control pandemics which on April 5, 2020 ABC News reported: "…formed the foundation for the national response to the coronavirus pandemic underway right now."
Bush's dumb strategy was concocted by some computer science programmers and a small group of public health bureaucrats. Lucky for us, it got sidetracked by other crises engineered by his incompetent and corrupt administration.
Read more: COVID-19: Pandemic? Or Cult?