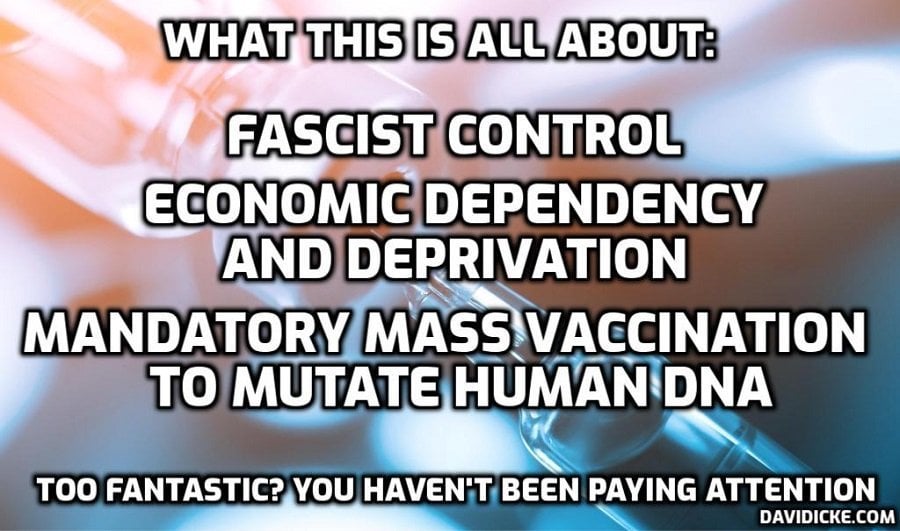 One year after Americans were ordered to close down society for "two weeks to flatten the curve," Bloomberg columnist Andreas Kluth warned, "We Must Start Planning for a Permanent Pandemic."
Because new variants of SARS-COV-2 are impervious to existing vaccines, says Kluth, and pharmaceutical companies will never be able to develop new vaccines fast enough to keep up, we will never be able to get "back to normal."
"Get back to normal" means recovering the relative liberty we had in our already overregulated, pre-Covid lives. This is just the latest in a long series of crises that always seem to lead our wise rulers to the same conclusion: we just cannot afford freedom anymore.
Covid-19 certainly wasn't the beginning. Americans were told "the world changed" after 9/11. Basic pillars of the American system, like the Fourth and Fifth Amendments, were too antiquated to deal with the "new threat of terrorism." Warrantless surveillance of our phone, e-mail, and financial records and physical searches of our persons without probable cause of a crime became the norm. A few principled civil libertarians dissented, but the public largely complied without protest.
"Keep us safe," they told the government, no matter the cost in dollars or liberty.
Perhaps seeing how willingly the public rolled over for the political right during the "War on Terror," authoritarians on the left turbocharged their own war on "climate change." Previously interested in merely significantly raising taxes and heavily regulating industry, they now wish to ban all sorts of things, including air travel, gasoline-powered cars, and even eating meat.
Since Covid-19, however, even the freedom to assemble and see each other's faces may be permanently banned to help the government "keep us safe."
Assaulting our liberty isn't the only characteristic these crisis narratives have in common. They share at least two others: dire predictions that turn out to be false and proposed solutions that turn out to be ineffective.
George W. Bush warned Saddam Hussein had "weapons of mass destruction" capable of hitting New York City within 45 minutes. He created the Department of Homeland Security and the TSA to prevent, among other things, a "mushroom cloud" over a major American city.
Read more: Why The Push Is On To Make Pandemic Life "Permanent"