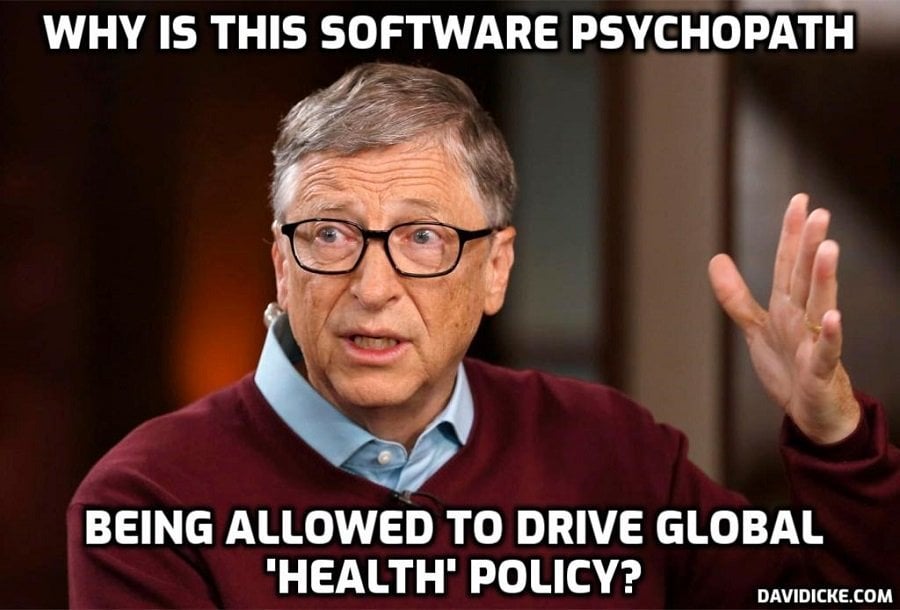 In the first few months of 2020, business tycoon and billionaire Bill Gates saw his popularity soar through the roof. According to YouGov, 58 percent of Americans polled about Gates had a positive opinion of him, he is equally liked by men and women, and both Boomers and Millennials adore him. Gates' popularity might have increased due to a viral Netflix documentary about his life being released in late 2019. Combine that positive press with a wave of media interviews seeking the guidance of the man who "predicted" the next major pandemic, and voila – Bill Gates is a superhero here to save the planet from impending doom.
Of course, this rather cartoonish view ignores several incontrovertible facts, and a few strong theories regarding Gates' true intentions. First, the facts. Bill Gates has used his immense wealth to garner influence and media time, spreading his message of fixing global health issues while he continues to make billions. Using the Bill and Melinda Gates Foundation to dole out grants and donations, Gates has created a web of organizations who owe their budget to the foundation or answer directly to Gates. By tracing the Foundation's investments and Gates' relationships we can see that nearly every person involved in the fight against COVID-19 is tied to Gates or his foundation by two degrees or less. This gives Bill Gates and his foundation an unchallenged influence over the response to the pandemic. Equally worrisome is Gates' call for global lock down until the entire world has been vaccinated and given a digital certificate to prove immunity.
Now, the theories: when taking a careful listen to several speeches and statements made by Gates, it becomes clear that he has a penchant for discussing reducing population growth. Despite "fact checkers" claiming Gates' words have been taken out of context, his words speak for themselves. He believes the population should be reduced or prevented from growing, and he believes this can be done with vaccines and healthcare.
The Global Influence of the Bill and Melinda Gates Foundation
In 1994, the story goes, Bill Gates asked his father, William Gates Sr., to help him "improve reproductive and child health" by founding and leading the William H. Gates Foundation. Gates Sr. agreed and by 2000, the Foundation was merged with the Gates Learning Foundation to become the Bill & Melinda Gates Foundation. According to the Foundation, Bill Gates has donated $36 billion of his personal wealth to the foundation. The Foundation is estimated to be valued at $46.8 billion.
For the last two decades the Foundation has invested in a range of controversial companies and projects while pursuing their goal of improving global health and access to vaccines and reproductive care. This has all been done as part of Gates' plan to reshape his public image as that of a friendly and kind billionaire whose only aim is to help the world. The reality is much more suspect.
Let's take, for example, the Netflix documentary mentioned above, Inside Bill's Brain: Decoding Bill Gates. Rather than being a genuine look at the life and personality of Gates, the documentary failed to acknowledge conflicts of interest which might portray the film – and Bill Gates – in a different light. In a recent explosive investigation examining the reach of Gates' money, The Nation noted that, "in the first episode, director Davis Guggenheim underlines Gates's expansive intellect by interviewing Bernie Noe, described as a friend of Gates." Noe goes on to tell of Gates reading 150 pages an hour with 90 percent retention. However, The Nation reported, "Guggenheim doesn't tell audiences that Noe is the principal of Lakeside School, a private institution to which the Bill & Melinda Gates Foundation has given $80 million." Coincidentally, this is the same school that the Gates' children attend.
https://www.thelastamericanvagabond.com/bill-gates-web-dark-money-influence-part-1-philanthropic-narrative-shaping/