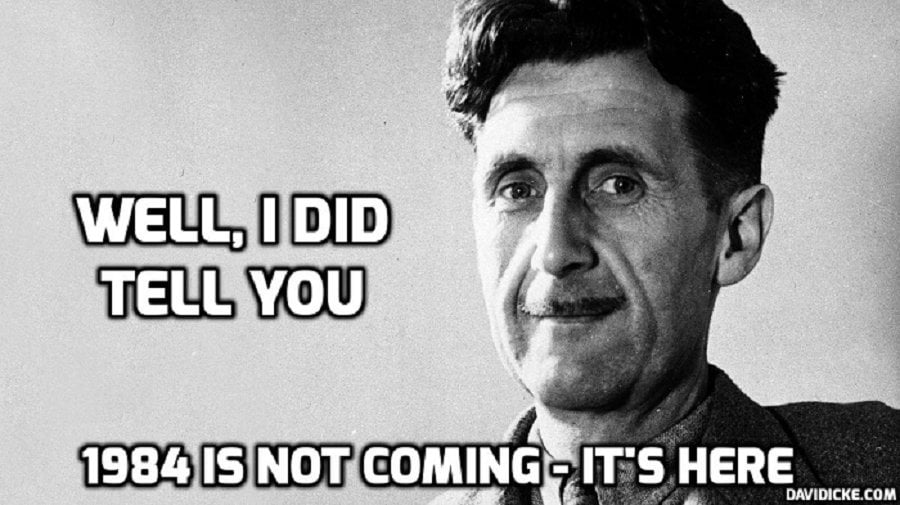 "Governments are carefully relaxing restrictions, making sure we understand that if we don't obey orders, wear our masks, get our vaccinations, and so on, they will crack down on us again without mercy"
So, we're almost a year into the "New Normal" (a/k/a "pathologized totalitarianism") and things are still looking … well, pretty totalitarian.
Most of Western Europe is still in "lockdown," or "under curfew," or in some other state of "health emergency." Police are fining and arresting people for "being outdoors without a valid reason." Protest is still banned. Dissent is still censored. The official propaganda is relentless. Governments are ruling by edict, subjecting people to an ever-changing series of increasingly absurd restrictions of the most fundamental aspects of everyday life.
And now, the campaign to "vaccinate" the entirety of humanity against a virus that causes mild to moderate flu-like symptoms or, more commonly, no symptoms at all, in over 95% of those infected, and that over 99% of the infected survive (and that has no real effect on age-adjusted death rates, and the mortality profile of which is more or less identical to the normal mortality profile) is being waged with literally religious fervor.
"Vaccine passports" (which are definitely creepy, but which bear no resemblance to Aryan Ancestry Certificates, or any other fascistic apartheid-type documents, so don't even think about making such a comparison!) are in the pipeline in a number of countries. They have already been rolled out in Israel.
In other words, as predicted by us "conspiracy theorists," the "temporary emergency public health measures" implemented by GloboCap in March of 2020 are still very much in effect, and then some. That said, as you have probably noticed, the tenor of things is shifting a bit, which is unsurprising, as GloboCap is now making the transition from Phase 1 to Phase 2 of the "New Normal" roll-out.
Phase 1 was pretty much classic "shock and awe." An "apocalyptic virus" was "discovered." A global "state of emergency" was declared. Constitutional rights were cancelled. Soldiers, police, surveillance cameras, military drones, and robot dogs were deployed to implement the worldwide police state. The masses were bombarded with official propaganda, photos of people dropping dead in the street, unconscious patients dying in agony, bodies being stuffed into makeshift morgue trucks, hospital ships, ICU horror stories, projections of hundreds of millions of deaths, terror-inducing Orwellian slogans, sentimental "war effort" billboards, and so on. The full force of the most formidable Goebbelsian propaganda machine in history was unleashed on the public all at once. (See, e.g., CNN, NPR, CNBC, The New York Times, The Guardian, The Atlantic, Forbes, and other "authoritative" sources like the IMF and the World Bank Group, the WEF, UN, WHO, CDC.)
https://anti-empire.com/they-want-to-ease-us-into-the-pathologized-totalitarian-future-gently-so-that-it-feels-like-we-are-being-liberated/