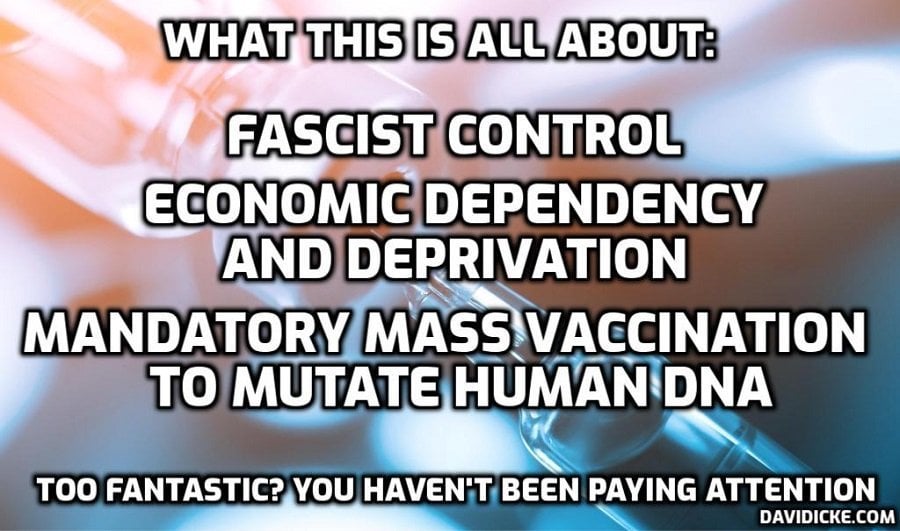 In December, Assemblymember Linda Rosenthal — who is not a doctor, nor a scientist and holds only a bachelor's degree in history — proposed a massively controversial bill that would mandate the COVID-19 vaccination for New Yorkers. Naturally, this was met with massive resistance from those who advocate for informed consent.
As TFTP has reported, the COVID-19 vaccine itself is controversial given its rush to market. Never before in history has a vaccine been developed and approved in under 9 months. By the very definition, this vaccine's long term results are entirely unknown making it experimental.
Since the FDA has fast tracked these vaccines, those who don't blindly trust in them are being labelled as kooks and anti-vaxxers. However, the reality is that these vaccine manufacturers and their government enablers have given us every reason in the world not to trust them.
The resistance to the vaccine is also growing by the day, up to and including health care workers.Are these trained doctors and nurses working the front lines of the pandemic, "science deniers"? We think not.
Nevertheless, the push to silence those who advocate for vaccine safety continues.
As TFTP has reported, Sen. Richard Pan, D-Sacramento, who has sponsored a slew of mandatory vaccine laws throughout his career came out in 2019 to threaten the speech of those who question forced vaccination.
In a letter to the Attorney General of the United States, Pan wrote that the "deliberate spread of vaccine information discouraging vaccination" requires the surgeon general to "stop this attack on our nation's health by addressing the spread of vaccine misinformation."
He literally advocated for people to be jailed for questioning vaccines — and now he's gone even further. In an oped for the Washington Post, this totalitarian likened "antivaxxers" to terrorists.
Read more: Politicians and Mainstream Media Compare Those Who Question Vaccine Safety to 'Domestic Terrorists' – but then politicians and media are owned by the Cult that seeks to change human genetics with its synthetic 'shot' so of course that's what they would say