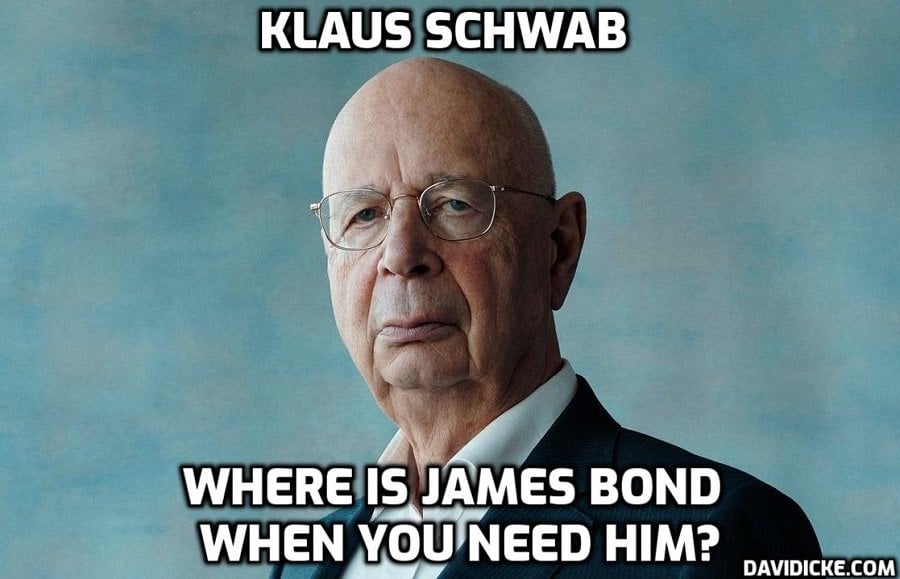 Is the real Klaus Schwab a kindly old uncle figure wishing to do good for humanity, or is he really the son of a Nazi collaborator who used slave labour and aided Nazi efforts to obtain the first atomic bomb? Johnny Vedmore investigates.
On the morning of 11 September 2001, Klaus Schwab sat having breakfast in the Park East Synagogue in New York City with Rabbi Arthur Schneier, former Vice President for the World Jewish Congress and closely associate of the Bronfman and Lauder families. Together, the two men watched one of the most impactful events of the next twenty years unfold as planes struck the World Trade Center buildings. Now, two decades on, Klaus Schwab again sits in a front row seat of yet a generation-defining moment in modern human history.
Always seeming to have a front row seat when tragedy approaches, Schwab's proximity to world-altering events likely owes to his being one of the most well-connected men on Earth. As the driving force behind the World Economic Forum, "the international organization for public-private cooperation," Schwab has courted heads of state, leading business executives, and the elite of academic and scientific circles into the Davos fold for over 50 years. More recently, he has also courted the ire of many due to his more recent role as the frontman of the Great Reset, a sweeping effort to remake civilization globally for the express benefit of the elite of the World Economic Forum and their allies.
Schwab, during the Forum's annual meeting in January 2021, stressed that the building of trust would be integral to the success of the Great Reset, signalling a subsequent expansion of the initiative's already massive public relations campaign. Though Schwab called for the building of trust through unspecified "progress," trust is normally facilitated through transparency. Perhaps that is why so many have declined to trust Mr. Schwab and his motives, as so little is known about the man's history and background prior to his founding of the World Economic Forum in the early 1970s.
Like many prominent frontmen for elite-sponsored agendas, the online record of Schwab has been well-sanitized, making it difficult to come across information on his early history as well as information on his family. Yet, having been born in Ravensburg, Germany in 1938, many have speculated in recent months that Schwab's family may have had some tie to Axis war efforts, ties that, if exposed, could threaten the reputation of the World Economic Forum and bring unwanted scrutiny to its professed missions and motives.
Read more: Schwab Family Values