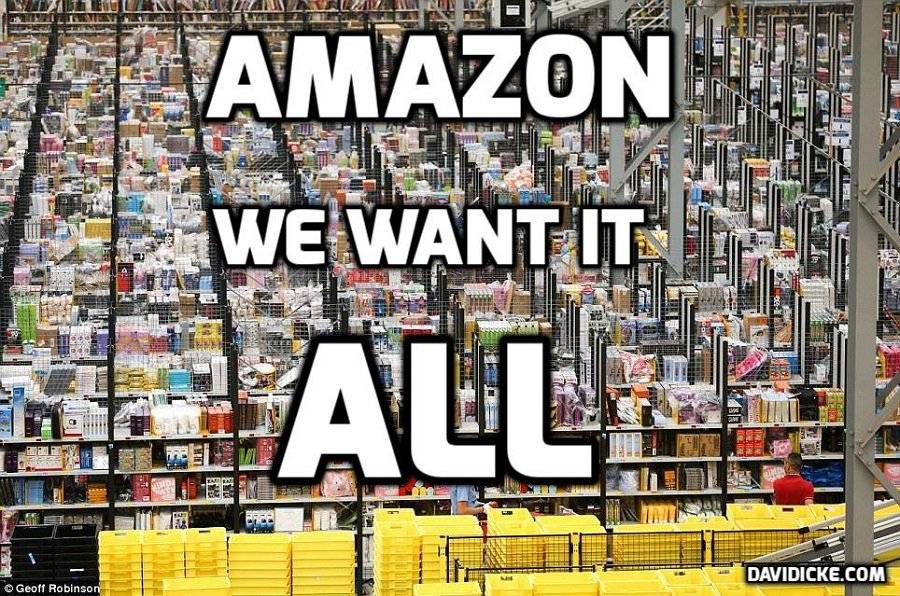 Part of National Security Commission on Artificial Intelligence which will recommend Washington build AI-controlled killing machines.
On July 1, Amazon will have a new CEO. Andy Jassy, who is replacing Jeff Bezos, helped build the company's cloud business from scratch, cementing its servers as a cornerstone of the internet.
But not all of Jassy's work has been inside Amazon. The incoming CEO is also a commissioner on the National Security Commission on Artificial Intelligence (NSCAI), which was created by Congress in 2018 to advise on how best to use A.I. for war and defense.
The commission is now approaching its final report, which will be submitted to Congress as official recommendations from the 15 commissioners. The NSCAI is led by former Alphabet CEO Eric Schmidt, and other commissioners include executives at Microsoft, the NASA Jet Propulsion Lab, Google, Oracle, and military venture capital firm In-Q-Tel.
Most recently, the commission made news when its draft final report recommended that autonomous killer robots still be developed and used by the U.S. military.
The draft, which is subject to change until it is presented to Congress, says that the U.S. has shown it can use autonomous killing machines in accordance with international human rights laws, and that other countries will not hesitate to build these kinds of robots. Organizations like Human Rights Watch vehemently oppose autonomous weapons, and Google workers organized a massive walkout in opposition of a project that would align the company with autonomous drone targeting and surveillance.
The commission rejects the idea of a ban on autonomous killing robots, but maintains that only humans should be given the ability to launch nuclear weapons.
The report also focuses on A.I. analytics and surveillance technologies that Jassy's Amazon Web Services organization is intricately involved in developing.
"In military scenarios — against technologically advanced adversaries, rogue states, or terrorist organizations — AI-enabled intelligence, surveillance, and reconnaissance platforms and AI-enabled indication and warning (I&W) systems will be critical for the kind of advanced warfighting capabilities discussed in… this report," one line reads.
The commissioners urge that more A.I. and less human judgment is needed here.
https://anti-empire.com/amazons-new-ceo-is-shaping-how-the-military-uses-killer-robots/