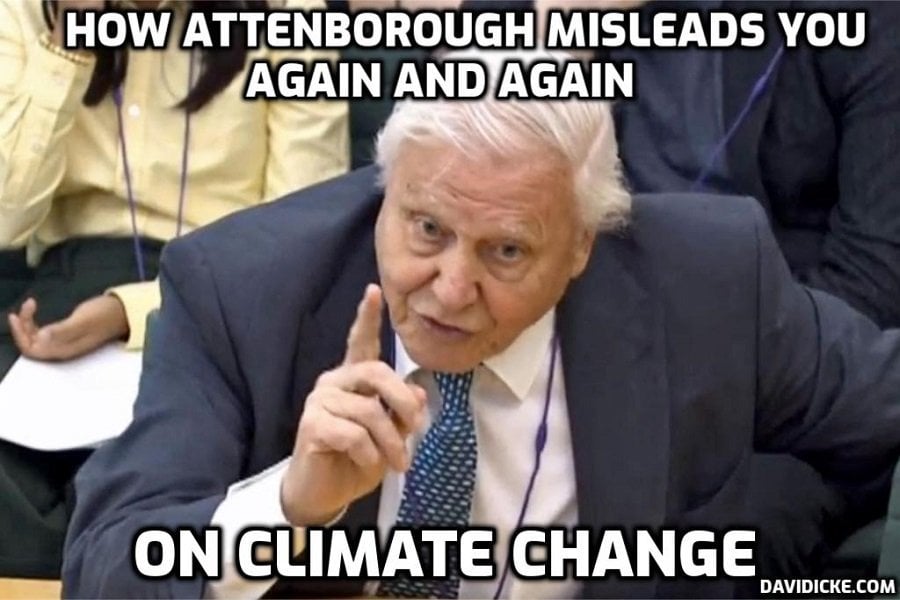 Our planet is wonderful, but it sure isn't A Perfect Planet, as the title of David Attenborough's latest BBC spectacular declares. To claim so is a statement of blind faith, not an observation grounded in reality. And the fact this is the central rhetorical claim of Attenborough's latest programme is startlingly revealing, as well as misleading.
The planet is chaotic, mostly, and, to our eyes, sometimes cruel. Yes, the universe follows certain orderly laws which we understand to a high degree thanks to scientific observation. Atoms came together and formed a ball, thanks to gravity, and complex life evolved due to the process of genetic mutation and natural selection. But each mutation, atomic vibration and tectonic shift is without plan or purpose. So to call the state of the natural world 'perfect' at any one point in time is not only nonsensical but anti-scientific.
After all, was the Earth perfect when a meteor smashed into it, killing 99 per cent of life? Was it perfect when toxic volcanic gases spread across entire continents and blocked out the Sun for years? Was it perfect when the bubonic plague killed millions, triggering the only major fall in the human population in history? Would humanity not mobilise all of its technology and resources to fight such terrifying natural events should they happen again? Or would we declare them part of our 'perfect planet' and meekly succumb to fate?
Read more: David Attenborough's anti-human miserabilism