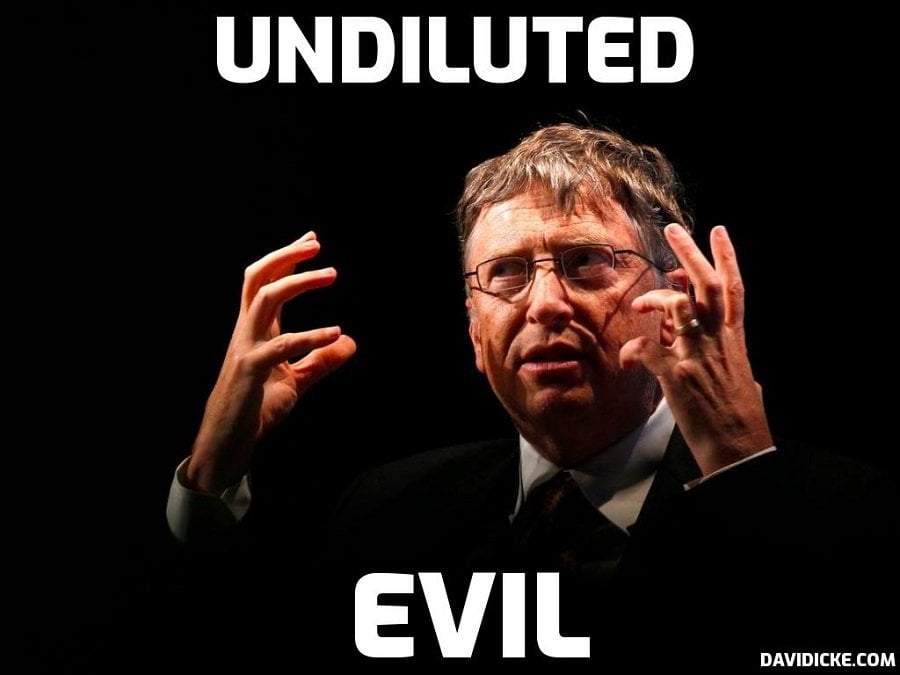 In an interview with CHD Chairman RFK, Jr., Vandana Shiva warns listeners that if we don't fight back against Gates and his empire, "They will own everything. You will own nothing … no commons, no public good, no shared values."
In an interview with Robert F. Kennedy, Jr., Vandana Shiva discusses how Bill Gates, along with Big Ag, Big Chemical, Big Food, Big Tech and Big Pharma are destroying Earth's ecosystem and with it, our health.
Shiva, who has a Ph.D. in quantum physics, is founder of Navdanya International, an organization dedicated to protecting seed and food sovereignty, and small farmers around the world.
Kennedy, chairman and chief legal counsel for Children's Health Defense, and Shiva discuss how the Gates empire aims to control the food system, and the Bill & Melinda Gates Foundation's quest to make this the Decade of Vaccines.
Read the transcript:
RFK, Jr. : This is my hero, Vandana Shiva, whom I have known for many, many years, who has been a role model for me, really. She's about 40 IQ points smarter than I am. I found out because I was reading your biography today, and I didn't know that you did your doctoral thesis on quantum physics. Was that what you studied in school at some point?
Vandana Shiva: Yes, that's still what guides my work, the non-separation and the potential. Those are the two things that will get the mechanistic thinking out of the world. Yes, we are connected, and we all have potential, including civil disobedience.
RFK, Jr.: So Vandana Shiva: Shiva is currently the head of Navdanya, right?
Vandana Shiva: Navdanya, which means nine seeds.
RFK, Jr.: But I first ran into you when you were running the Chipko movement back in the 1980s, that's when I first heard about you, and this extraordinary leader in India who was organizing women to protect forests and trees and all of that.
Read More: RFK, Jr. Interviews Vandana Shiva: The Gates Empire 'Will Own Everything'